Review
Evopos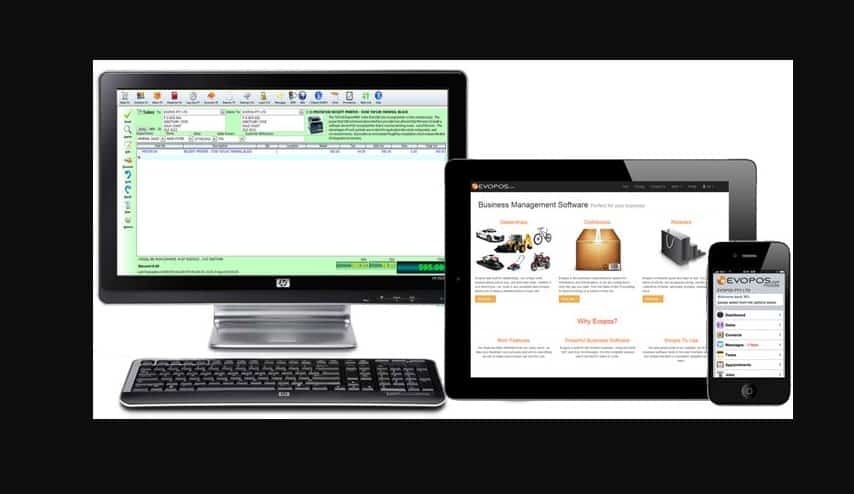 Overview
Evopos is an extremely powerful business management solution that combines all the programs and features you need into one easy to use package.
All In One Business Software
• Sales Accounts
• Inventory
• CRM and Marketing
• eCommerce integration
• SMS messaging
• Financials
• Point of Sale
• Stock control
• Accounting
• Payroll
• Mobile integration
• Retail – £35/month
• Distributor – £70/month
• Dealer – 95/month
• Ultimate – 225/month
Small (<50 employees), Medium (50 to 1000 Enterprise (>1001 employees)
What is best?
• Sales Accounts
• Inventory
• CRM and Marketing
• eCommerce integration
• SMS messaging
• Financials
• Point of Sale
Evopos provides a comprehensive solution package complete with advanced features in modular structure so you only pay for what you need. It is also extremely easy to use and intuitive which makes it easy to learn and deploy.
Evopos Sales module contains a simple and intuitive interface with features to help operators to upsell and automate pricing for specific customers. It provides detailed sales information when you need it enabling you to handle complicated sales and make multiple payments per invoice, allocate payments to finance companies, and take deposits.
Evopos powerful search engine gives you multiple searching abilities; you can search by part number, description, location, category, brand and supplier. It also lets customers order any item from your stock or price file, track the order at any stage, and keep the customer updated via SMS or Email. Evopos integrated accounts helps you create purchases using purchase order information, bank individual payments, import statements, drill down reconciliation, produce profit and loss reports, and several other reports for any date range.
Evopos stock management module allows you to manage your stock with ease by giving you fast access to just the right information, enabling you to monitor stock levels and review detailed history, to help keep the best stock at the best prices. It also allows you to do a running stock take of all your stock items by location, category, and part number range.
Evopos Reporting module, which is based on the industry leading SAP Crystal Reports system famous for its business intelligence systems, generates professionally designed reports that present information in a clear, concise way. It also lets you export any report in multiple formats, including Excel, Word, PDF and more.
You may like to read: Top All In One Business Software and How to Select the Best Cloud ERP Software for Your Business