Review
eSign Genie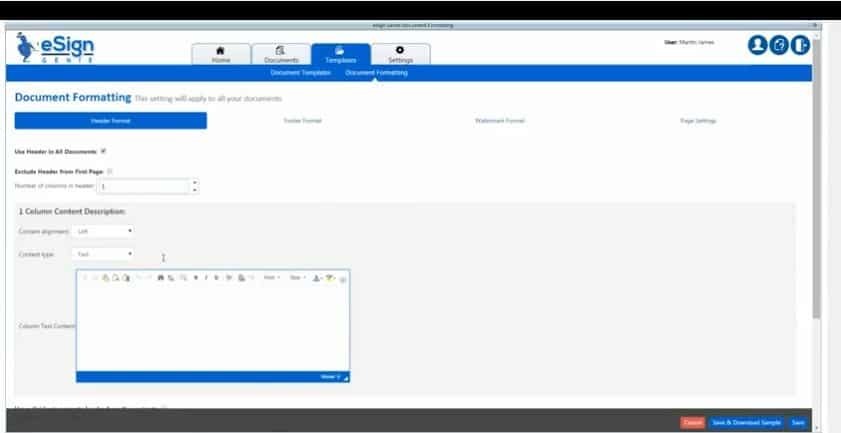 Overview
eSign Genie is an eSignature software that is designed to help you get your documents sent and signed quickly, and hassle-free.
· Easy to format documents from users account portal
· Offers reusable templates
· Document encryption - 256-bit encryption
· Tracking documents by IP address and time stamps
· Control of visibility
30 day free trial
Pay as you go – 2 USD per document, 10 USD minimum
Professional – 8 USD per sender per month paid annually / 10 USD per sender per month
Business premium – 20 USD per sender per month paid annually / 25 USD per sender per month
Enterprise – Call for pricing
Small (<50 employees), Medium (50 to 1000 Enterprise (>1001 employees)
ESign Genie is online signature software. Whit this software it's easy to format documents from users account portal. Documents can be uploaded straight from the homepage, saving time needed for sending a document. This software offers reusable templates to reduce the time spent creating a contract each time and sending it over and over again. Also, users get the ability collaborate with team members on documents ready for signing and can prepare any document for esignature as a team.
With ESign Genie company users to documents and templates can be added to establish collaboration on projects and getting them submitted faster, precise document history is kept so all revisions are recognized and where a mistake is made can be seen, document version control gives the administrator control over who can edit or view each document, collaborations edits allows completing the work in progress save and wait for everyone's approval before sending out the finished product etc.
Security is top priority when sending and receiving contracts, agreements, and other signature required documents so eSign Genie allows users to stay secure at all times. Security features that are available are: document encryption - 256-bit encryption ensures all documents in the system are secure; audit trail – tracking documents by IP address and time stamps; certified completion Provide proof of the esignature with a certified completion document containing an IP address and time stamp; control of visibility - restrict or allow which signers can view each part of the document, have complete control over the esigning process; email authentication - authenticate the signer by email.
This software is the most convenient eSignature software available because it decreases the amount of "clicks" by 30-50% when sending a document for signature, integrates with Google Drive and DropBox and offers templates such as (NDAs) and (MOU) templates.