Enhanced predictive analytics, workflow capabilities in Yellowfin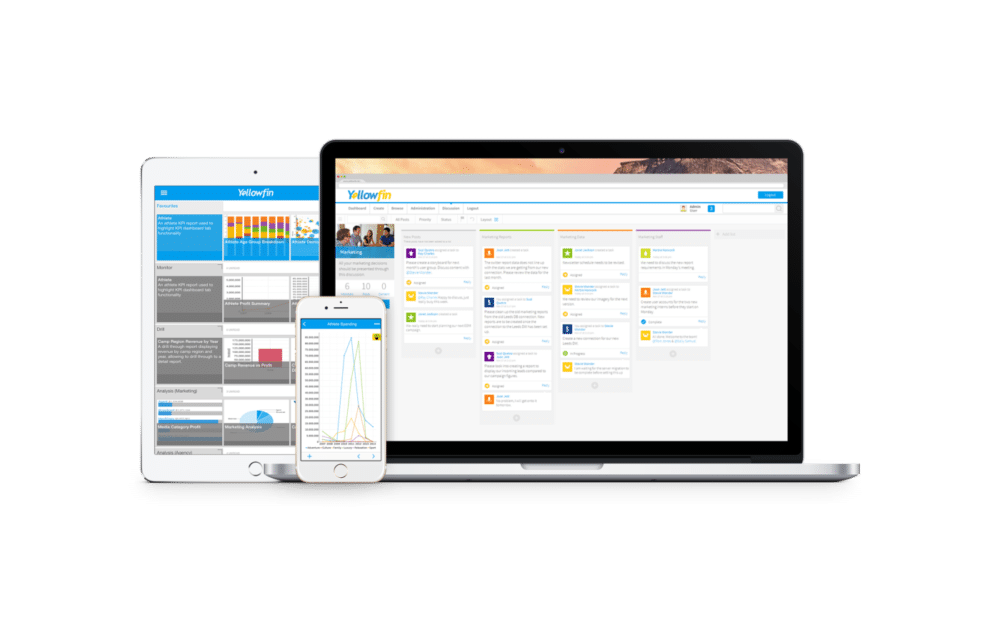 Yellowfin 7.2 introduced new technical capabilities in three core areas, including Business Analytics Workflow, API connectors and Forecasting. The Business Analytics Workflow introduces a new framework to facilitate superior collaboration between data analysts and business users within the BI platform. Yellowfin 7.2 ships with an open connector framework, enabling users to connect to, visualize and act on data from any third-party Web-based application. Improved forecasting and trend analysis extend the breadth of Yellowfin's predictive capabilities, facilitating better, faster data analysis.
"Yellowfin 7.2 is a modern BI platform that connects people and their data," said Yellowfin co-Founder and CEO, Glen Rabie. "The unique Business Workflow framework in Yellowfin 7.2 empowers business users and data analysts to work collaboratively to produce better business insights. Crucially, it also enables the entire data-driven decision-making process to take place in the BI platform – where it belongs."
Yellowfin Business Workflow delivers a unique collaborative method of improving task management and analytic workflow in order to connect business users with business analysts. Features include: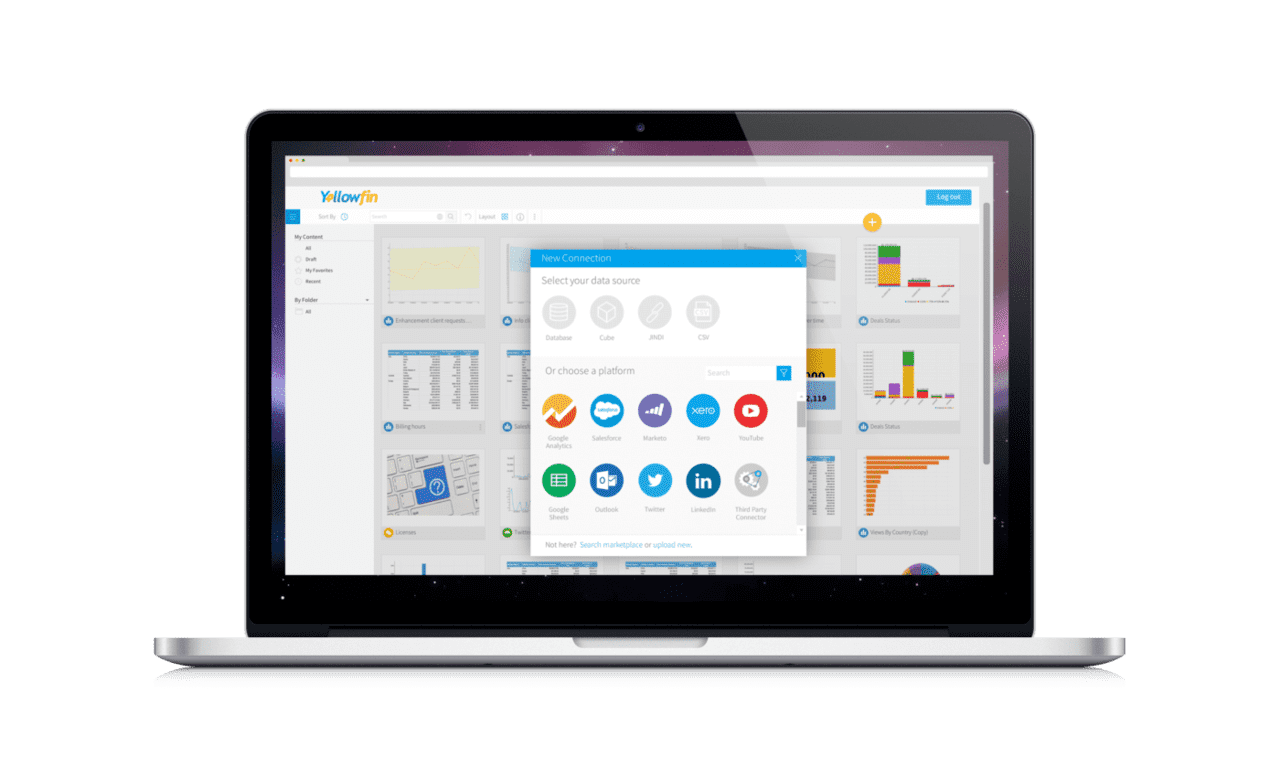 • Task Management: Yellowfin's new Task Management system gives business users the power to raise and assign tasks from anywhere inside the Yellowfin BI platform. Users can flag data quality issues, as well as request, track and review analytic content or analysis before publishing and sharing. Yellowfin's Task Management system quickly connects business needs with BI experts in the organization, while giving users complete visibility over task progression – from creation through to completion.
• Discussion Boards: Plan BI projects inside Yellowfin's BI platform with Kanban style Discussion Boards that allow data analysts and other BI users to brainstorm ideas, organize responses to tasks and manage projects. Yellowfin Discussion Boards also enable users to visualize and organize workflow into activity streams to boost transparency, enabling users to easily monitor and communicate progress.
• Smart Tasks: Yellowfin Smart Tasks improve accountability and instantly turn insight into action by automatically generating tasks from Yellowfin broadcasts. If data falls outside predefined thresholds, a task is instantly created, assigned and given a deadline for completion.
Yellowfin 7.2 also includes an 'open' connector framework, enabling clients to quickly and easily build custom connectors for any third-party Web application. Additionally, Yellowfin 7.2 will ship with a range of API connectors out-of-the-box, including pre-built reports and dashboards, for applications such as Salesforce, Xero, Google Analytics, LinkedIn, Twitter, YouTube and more.
New forecasting capabilities offer enhanced flexibility, allowing users to set the parameters used to create a model, which enables faster and more accurate forecasting. Changes to trend analysis allow users to easily plot the relationship between two variables on a chart to instantly identify a trend. Finally, users can now automatically plot an average value on a chart by simply selecting to show an average for a particular metric.