Review
EMC Documentum Digital Asset Management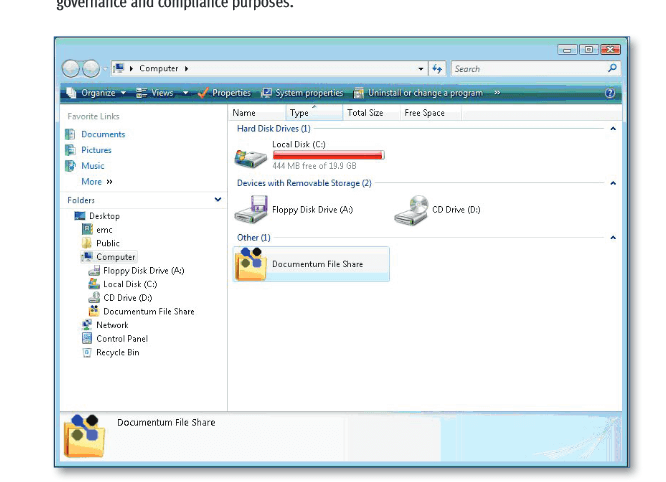 Overview
EMC Documentum Digital Asset Management, Rich media management software fully leverage the value of digital assets. Documentum Digital Asset Management offers powerful administration, transformation, and intellectual property rights management capabilities.
Digital Asset Management Software
Powerful transformations
Streamlined access
Property rights extension
Small (<50 employees), Medium (50 to 1000 Enterprise (>1001 employees)
EMC Documentum Digital Asset Management
EMC Documentum Digital Asset Management is a streamlined digital asset marketing access and management tool provided by Dell Technologies. The software is geared towards assisting clients to make the most out of their digital assets. It does this by transforming and analyzing rich media content either automatically or manually, protecting the brand, reducing costs, enhancing marketing access & management and capturing & extending intellectual property rights associated with digital assets.
The software is offered in two forms EMC Documentum Connector for InDesign and EMC Documentum Content Transformation Services. EMC Documentum Connector for InDesign allows users to benefit from Documentum without much training.
It provides a set of plug-ins for Adobe's popular page layout and design tools enabling users to access content and content management functions when creating and editing digital assets. With Connector for InDesign users can open, edit, and save repository content directly within popular page layout and design tools. They can also link the master page layout with the specific version of each image contained in that layout. EMC Documentum Content Transformation Services is a server-side product that provides content transformation and analysis.
The product is a suite of five services namely Advanced Document Transformation Services (ADTS), Audio Video Transformation Services (AVTS), Document Transformation Services (DTS), Media Transformation Services (MTS) and XML Transformation Services (XTS). Some of its features include the automatic generation of low-resolution images of content for a visual snapshot without exporting and the quick location of content that has been checked into the EMC Documentum repository by searching for attributes.
EMC Documentum Media WorkSpace, a digital asset management product that provides a highly dynamic, rich Internet application experience for marketing professionals. As the primary user interface for the EMC Documentum Brand Management Solution, Media WorkSpace provides an interactive experience for accessing marketing repositories to enable greater control and visibility over digital media.
You may like to read: How to Select the Best Digital Asset Management Software for Your Business and Top Free & Premium Digital Asset Management Software