Review
Ecwid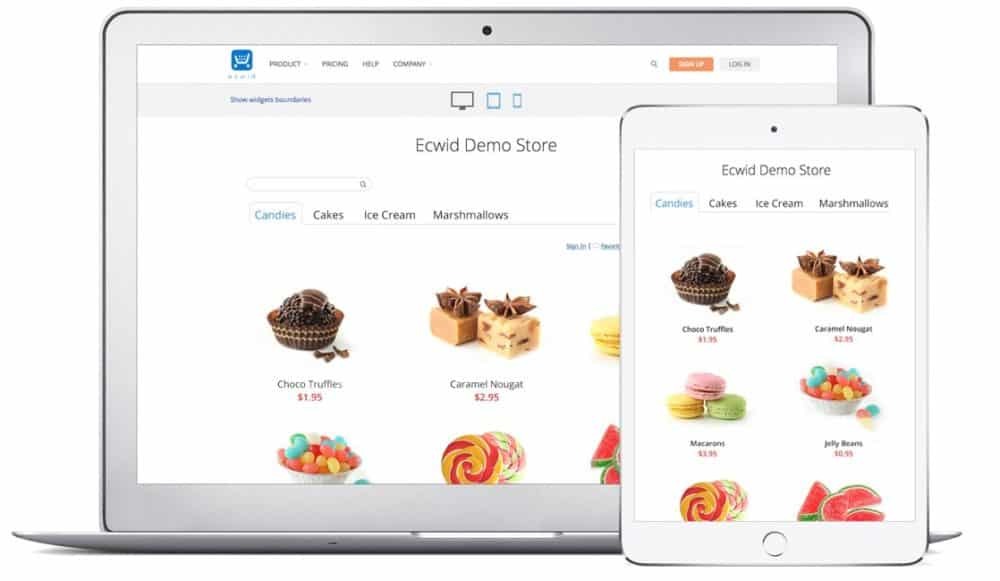 Overview
Ecwid is a shopping cart which can be seamlessly integrated with your existing website, business page on a social network, your blog, marketplaces or mobile app. All the storefronts are synced and managed from one control panel.
•Responsive storefronts
•Point-of-sale functionality
•Language detection
•Free plan
•$15 per month - the 'Ecwid Venture' plan
•$35 per month - the 'Ecwid Business' plan $99 per month - the 'Ecwid Unlimited' plan
Small (<50 employees), Medium (50 to 1000 Enterprise (>1000 employees)
What is best?
•Responsive storefronts
•Point-of-sale functionality
•Language detection
Ecwid is an e-commerce platform that helps to easily create a bold, easy to use online store and start selling anywhere online or in-person. Ecwid is a revolutionary shopping cart that seamlessly combines with your existing website.
It can be added to your page on interpersonal media networks, such as Facebook or Tumblr. Though it's packed with high-value features, Ecwid is FREE OF CHARGE! You'll pay no create charges with no transaction fees, rendering it a no-cost, high-return solution for today's e-commerce businesses.
It couldn't be simpler-just enter a few lines of code to any page of your website or profile, and your online store immediately appears. Customers will enjoy the convenience of examining out securely right from your site, without being redirected elsewhere. Behind the scenes, the Ecwid engine completes all transactions leverage the power and security of Amazon EC2 web servers.
Ecwid boasts a robust feature set you simply won't find on other free shopping carts. To begin, you'll need to create a free Ecwid account. Start by working on your Ecwid control panel and clicking on the Catalog page. Ecwid is designed to display optimally in most website browsers and versions. However, you can quickly replace the appearance of your online store using CSS (cascading style sheets). Simply open the Ecwid control panel and check out System Settings -> Design -> CSS Themes. There, you can choose from a couple of pre-defined templates or build your custom version.
You may like to read: How to Select the Best E-Commerce Software for Your Business and Free, Top and Open Source E-Commerce Software (Digital Commerce Platforms)