Ebury Implement Birst for Data Based Decision Making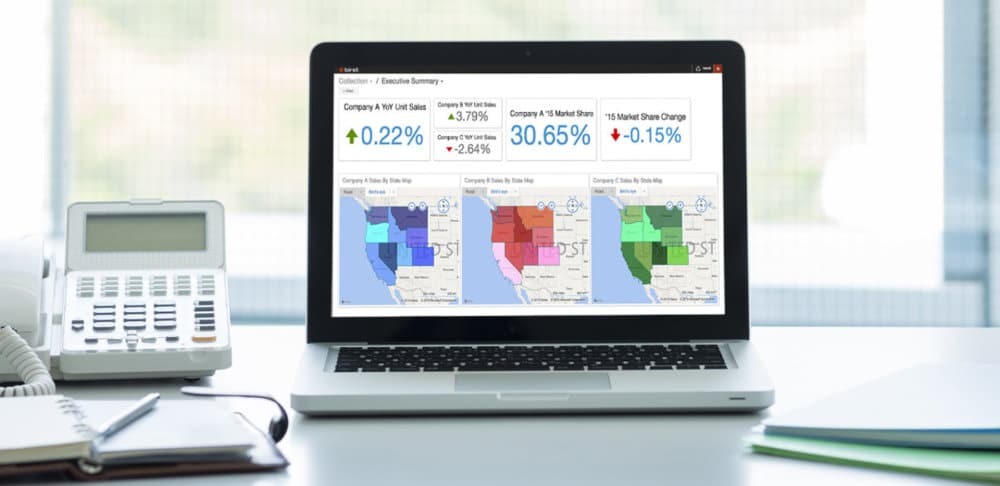 Ebury Implement Birst for Data Based Decision Making : Birst is a global leader in Cloud BI and Analytics and helps organizations make thousands of decisions better, every day, for every person. Birst's 2-tier data architecture and comprehensive BI platform sits on top of all of data, to unify, refine and embed data consistently into every individual decision. Global business finance specialist Ebury has implemented its Cloud BI platform to improve use of analytics for decision-making across the business. Birst brings together data from Ebury's Customer Relationship Management (CRM) system based on Salesforce, as well as multiple transactional applications for trade finance, sales and telephony services to provide the company with greater insight into business performance. Implementing a business intelligence (BI) platform based in the Cloud has helped the company deliver self-service reporting and analytics to line of business users, country managers and the company's executive team. By bringing together data from multiple sources and enabling the freedom to explore, users can make more use of data compared to receiving static reports contained in PDFs or standalone spreadsheets. Instead, the dashboards and visualisations created using Birst can provide more up-to-date information that can also be shared and used with others across the organisation.
"At Ebury, we have a 'Cloud-first' approach to IT services," said Toby Young, Chief Technology Officer at Ebury. "We have almost no on-site server hardware installed. Birst fits into this approach, as we can deliver data and analytics out to the business without the pain of implementing or managing the back-end systems required by traditional BI approaches. A key success criteria for us was self service of reports and dashboard by non technical staff, getting everyone at Ebury closer to the data."
Using Birst, Ebury can query data to get more insight into how decisions might affect sales performance and operational results. For example, it can see the whole lead-to-revenue model for sales of its products and can model what it can do to accelerate this process. With Birst, the company can get more insight into how sales campaigns perform over time, which helps it improve business performance as those campaigns develop.
Jay Larson, Chief Executive Officer at Birst, said, "Reporting and use of data continues to evolve within businesses. However, many employees remain trapped by static reports that they can't do much with. For companies such as Ebury, making data available to individuals helps them see what is taking place, but it also enables employees to explore and share what impact their decisions would have in sales performance, forecasting and results delivered. Company data changes all the time and the way in which employees use that data has to keep up, too."