Ebola Cure in Computers Spare Time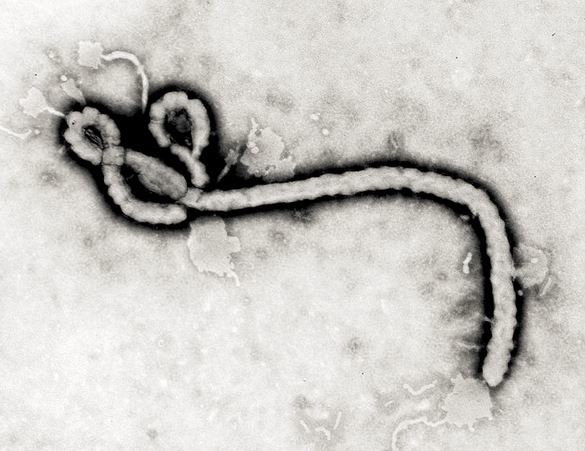 Ebola Cure in Computers Spare Time : Anyone with access to a computer or Android-based mobile device can help scientists perform this critical research. Anyone can download a safe and free app that will put their devices to work when the machines would otherwise be idle. With their collective processing power, the computers will form a virtual supercomputer to help The Scripps Research Institute (TSRI) screen millions of chemical compounds to identify new drug leads for treating Ebola. The devices will remain fully available for normal use by their owners.The "Outsmart Ebola Together" volunteer computing project announced today is being run by the Ollmann Saphire laboratory at TSRI, which has mapped the structures and vulnerabilities of the proteins comprising the Ebola virus. The best candidate compounds that emerge from this crowdsourced effort will be physically tested in the lab to pinpoint their effectiveness against real virus infection. The most promising compounds will then be modified to perform even better, at lower concentrations, and with fewer side effects. Subsequent drug trials could ultimately lead to an approved medicine.
World Community Grid
Crowdsourcing this citizen science effort will dramatically accelerate the process of identifying a cure. The speed and scale of a drug search is essential, as this particularly lethal disease continues to spread and mutate. Once believed to be less of a widespread public health risk than other communicable diseases because of its existence in mainly isolated regions, Ebola now carries a higher risk of spreading farther because people are more mobile than ever before.
"Our molecular images of the Ebola virus are like enemy reconnaissance," said Dr. Erica Ollmann Saphire of TSRI, one of the largest private biomedical research institutes in the United States. "These images show us where the virus is vulnerable and the targets we need to hit. In the Outsmart Ebola Together project, we will be able to harness World Community Grid's virtual supercomputing power to find the drugs we need to aim at these targets."
The Scripps Research Institute (TSRI) is one of the world's largest independent, not-for-profit organizations focusing on research in the biomedical sciences. TSRI is internationally recognized for its contributions to science and health, including its role in laying the foundation for new treatments for cancer, rheumatoid arthritis, hemophilia, and other diseases. An institution that evolved from the Scripps Metabolic Clinic founded by philanthropist Ellen Browning Scripps in 1924, the institute now employs about 3,000 people on its campuses in La Jolla, CA, and Jupiter, FL, where its renowned scientists—including two Nobel laureates—work toward their next discoveries.
IBM's World Community Grid has successfully run other projects that search for drug candidates for both high and low-profile diseases -- such as AIDS, cancer, malaria, Dengue fever, and influenza. It has enabled multiple breakthroughs, such as helping the Chiba Cancer Center in Japan discover seven new drug candidates to fight childhood neuroblastoma. The IBM-managed program also hosts projects that have led to important scientific advances in renewable energy and water purification technology.
The combined power contributed by hundreds of thousands of volunteers has created one of the fastest virtual supercomputers on the planet, advancing scientific work by hundreds of years. Nearly three-million computers and mobile devices used by more than 680,000 people and 460 institutions from 80 countries have contributed virtual supercomputing power for vitally important projects on World Community Grid over the last 10 years. Since the program's inception, World Community Grid volunteers have powered more than 20 research projects, donating more than one million years of computing time to scientific research, and enabled important scientific advances in health and sustainability.