Review
Easy Insight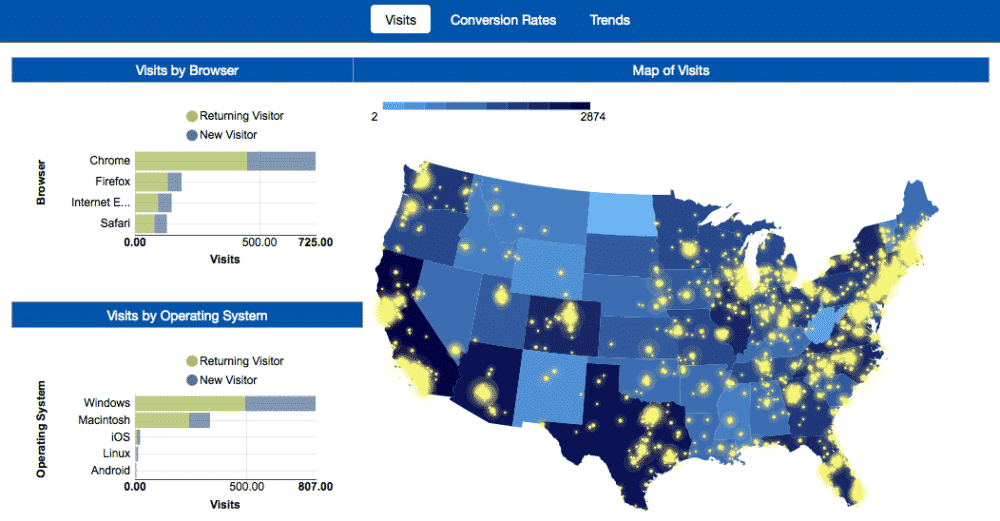 Overview
Easy Insight's Drag, Drop, and Done report builder enables you to quickly and intuitively build a wide variety of reports in a matter of clicks. Easily create reports specific to your data needs to not only uncover enterprise opportunities, but also mishaps, lags, and threats.
Business Intelligence Software
•Import Your On Premise Data
•Develop Your Own Data Sources
•Data Warehousing Made Easy
•Drag. Drop. Done. Easy Report Creation
•Innotative and Creative Visualizations
•Individual $19 / month
•Team $50 / month
Small (<50 employees), Medium (50 to 1000 Enterprise (>1001 employees)
https://www.easy-insight.com/
What is best?
•Import Your On Premise Data
•Drag. Drop. Done. Easy Report Creation
•Innotative and Creative Visualizations
• Customize look and feel to match with your corporate branding.
• Performs sophisticated business logic within reports.
• Locking down data so that users can see only their particular subset.
What are the benefits?
• Get an intricate picture of your business operations, health, and status effortlessly.
• Instantly provide vital business information to all parties involved in your operation.
• Multiple data import options from a variety of data sources.
• Users can build their own data sources.
• Ability to maximize sales and customer satisfaction.
• Can create your own reports and dashboards from tables, charts, maps, diagrams etc.
Easy Insight offers an affordable and intuitive business solution for most SaaS products such as 37Signals Basecamp and Highrise, Salesforce, Oracle Sales Cloud and others while making sure that they provide configurable reports and easy to use dashboards at the same time.Easy Insight's easy to use solution makes it easier for users to navigate and use the program when it comes to managing reports.
Fully compatible whit mobile phones and other devices, users can set up recurring deliveries through emails and embed dashboards directly into external systems.Through project management and invoicing, users will be able to integrate date from different sources together and create a single view of the customer spanning sales and marketing.
Collecting data with Easy Insight has never been easy and fast as it does not require any development or integration consulting, extensive BI knowledge or background, or even excessive amount of funds to get the same data results and pixel-perfect visualizations offered by larger BI platforms. Users can also import from multiple sources of data such as MySQL, SQL Server, Oracle, and PostgreSQL.
Aside from this, big data from Amazon Redshift can also be imported for broader reporting while users can also import their existing CSV or Excel files.Combine all data in one single view using Easy Insight's dashboard, and with its drag, drop and done feature, users will not have any trouble updating their reports. Not only it saves a lot of time, but being able to manage everything in one page provides maximum ability to generate leads and profitability for the business.
You may like to read: Open Source, Free and Top Dashboard Software and How to Select the Best Dashboard Software for Your Business
Easy Insight ScreenShots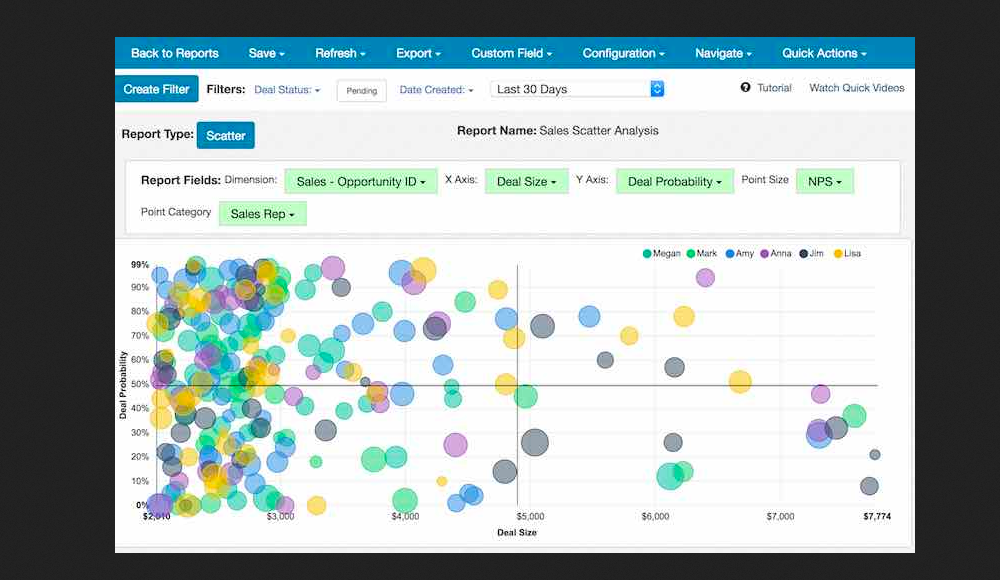 Easy Insight Videos