Review
e-days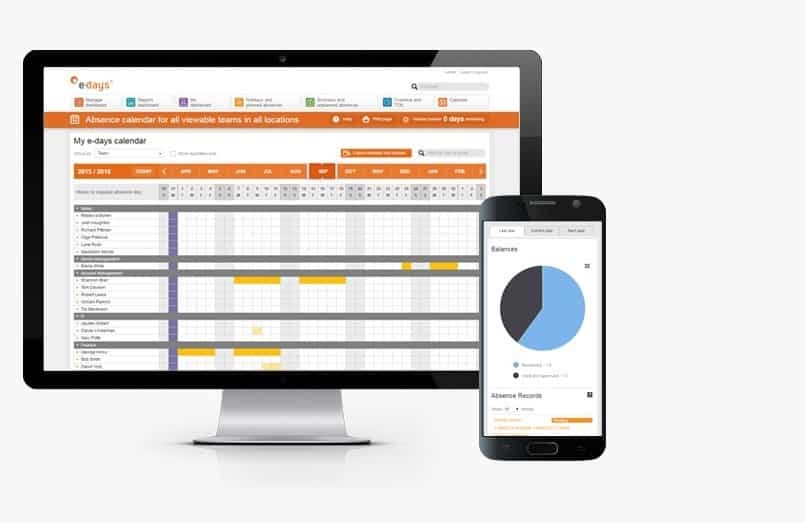 Overview
e-days allows HR teams to easily record, track and report on when a member of staff is off sick, saving time on sickness management
Workforce Management Software,Workforce Management Software SMB
•Overtime & TOIL tracking
•Shared calendars
•Entitlement tracking
•Email notifications
•Online holiday booking
•Anytime access
• Starts from £ 8.50 annually
Small (<50 employees), Medium (50 to 1000 Enterprise (>1001 employees)
What is best?
•Overtime & TOIL tracking
•Shared calendars
•Entitlement tracking
•Email notifications
•Online holiday booking
•Anytime access
What are the benefits?
•Self-service records
•Entitlement tracking
•Reports and alerts
•Centralised system
•Automated sickness records
•Web-based sickness forms
e-days Absence Management system allows your organisation to book time off in just a few clicks. e-days self-service nature makes the process of holiday management simple. Your team can fill out their holiday booking form, view holiday entitlement and check in on shared team calendars. All of which save valuable time and money when planning and managing annual leave.e-days allows HR teams to easily record, track and report on when a member of staff is off sick, saving time on sickness management.With e-days you can track holidays and sickness, as well as time off in lieu and overtime.
Our sophisticated reporting technology helps you monitor absence trends and prevent absenteeism more efficiently without disrupting your team. The e-days feature a centralized system whose flexibility enables employee report any sickness absence type categorically.
Organized recording allows the management find ways of reducing absenteeism. The system generates an automated return to work forms giving the HR staff full management over controlling unplanned absence. The features mentioned above meets the objectives of e-days of increasing efficiency and compliance in the human resource department.
e-days holiday planner creates a self-service cloud based hub for booking, tracking and measuring your organisations holiday requests. The user dashboard allows employees to see their holiday balance and booking time off in one simple to use place, meaning no more back and forwards emails querying holiday allowances.
You may like to read: Top Workforce Management Software and How to Select the Best Workforce Management Software for Your Business