Dynamics CRM Online for Government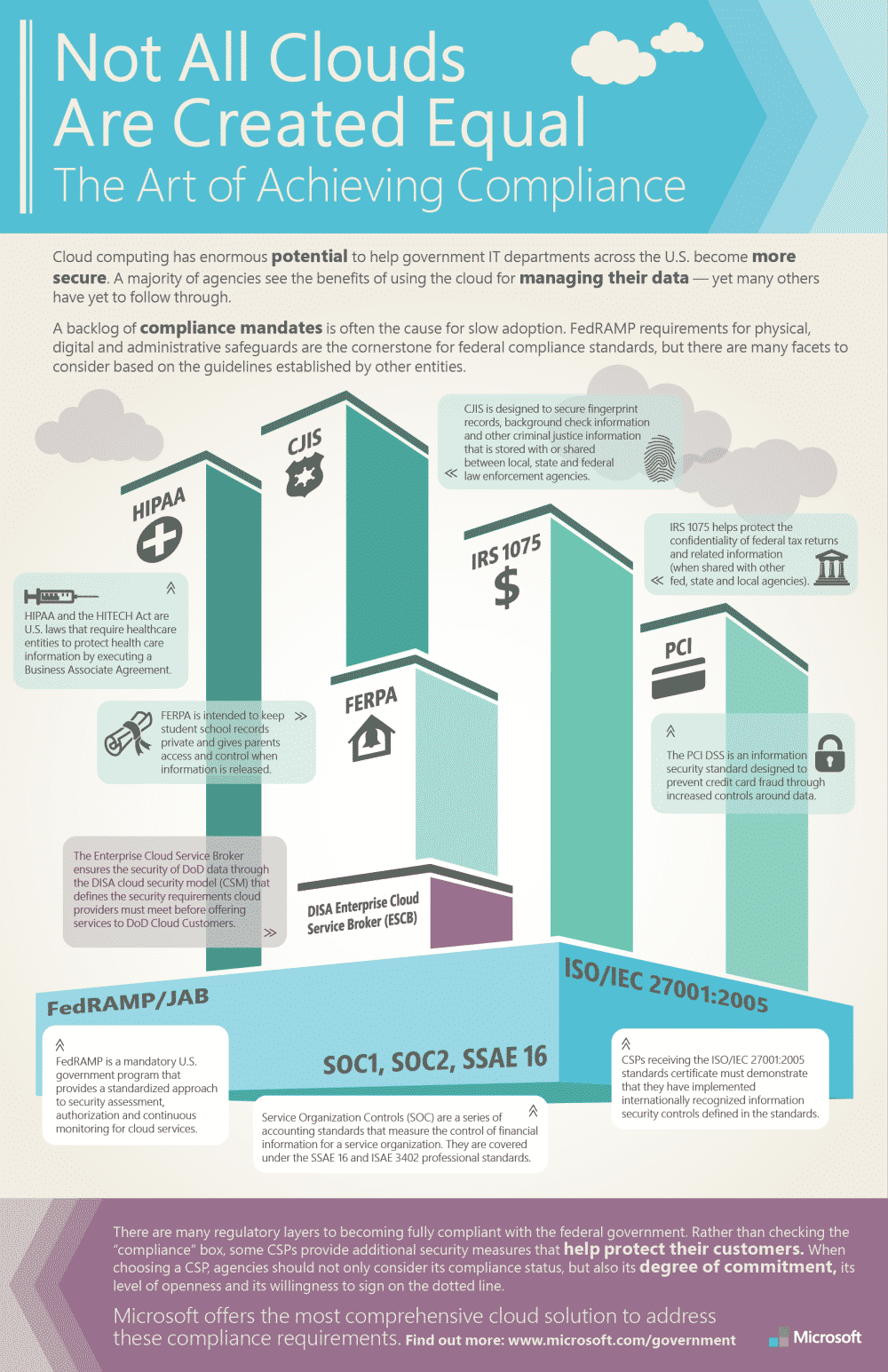 Dynamics CRM Online for Government : Dynamics CRM Online for Government and Microsoft Azure Government, together with Office 365 Government provide the most complete cloud for U.S. government customers. Dynamics CRM Online for Government is generally available in January and is based on the Microsoft Dynamics' public cloud offering, designed for FedRAMP compliance and operated by cleared U.S. personnel. Dynamics customers will be able to use existing on- premises investments and benefit from integration with Azure and Office 365 government community clouds to help ensure anytime, anywhere access to public sector applications and workflows in a secure environment.
Customers in the public sector including the The state of Texas , The state of Alabama , The U.S. Navy etc. are already seeing the benefits from the Microsoft Cloud for Government:
The state of Texas recently deployed over 110,000 seats of Office 365 Government as part of an effort to modernize email, communications and collaboration platforms across its many agencies and departments. This has allowed increase in efficiencies and decreases in costs all while meeting complex regulatory requirements. In addition, Texas is planning a number of initiatives with Azure Government. As such, Texas and Microsoft have expanded their Criminal Justice Information Security (CJIS) Addendum to include Azure Government to ensure that law enforcement agencies, which require CJIS agreements, can participate in the move to the Microsoft Cloud for Government.
The state of Alabama is deploying Office 365 Government and a hybrid cloud initiative involving Azure Government to host and manage Alabama Medicaid's entire Health Information Exchange (HIE) and Alabama's CARES system for multiprogram eligibility and enrollment.
The U.S. Navy is deploying Office 365 to a first wave of 8,000 Navy reservists, providing them with new mobility options and access to the collaboration and communication tools needed to do their job. The plan is to deploy to 40,000 plus Navy reservists, enabling them to complete training, administrative and operational tasks regardless of where they are located, rather than having to be in a Navy office.
King County, Wash., is migrating a number of citizen service solutions and correspondence tracking workloads to Dynamics CRM Online for Government.