Dundas dashboard, reporting and data analytics software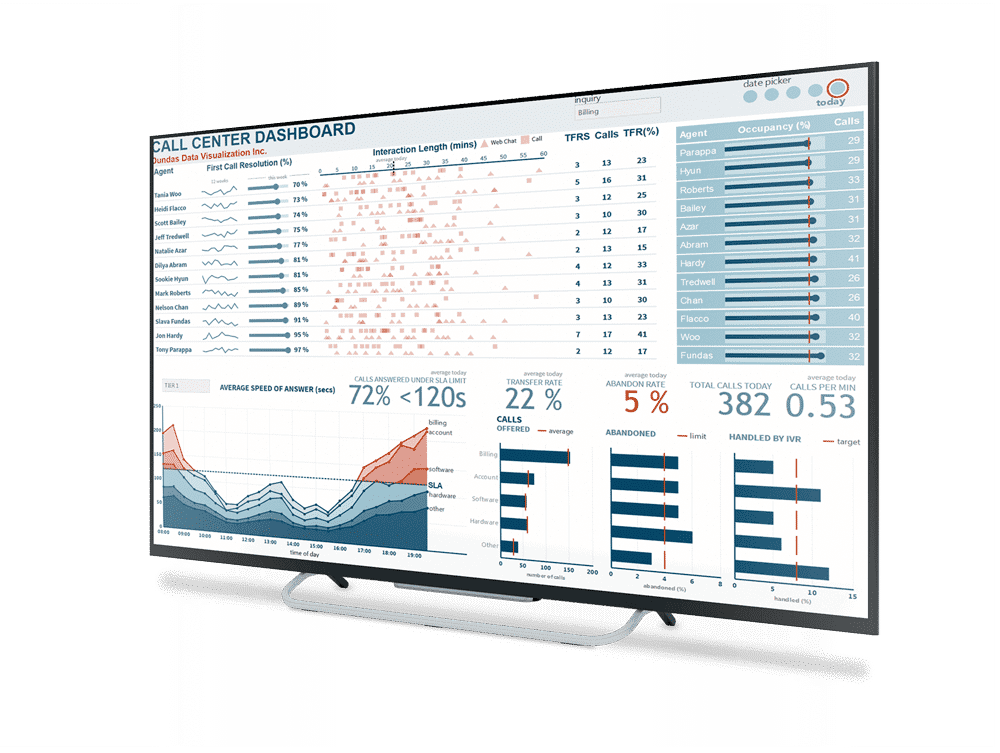 Dundas BI Version 2.5 has over 100 new features that add even more benefits to the innovative business intelligence solution, giving users even more flexibility and control over the BI experiences they create. The Dundas BI business intelligence platform enables people, with varying roles, skill levels and needs within an organization, to gain more insight from their corporate data. By providing the ability to easily create tailored dashboard, reporting and analytics experiences, more people from across the organization can make more accurate and quicker, fact-based decisions.
Dundas BI provides a unique combination of powerful analysis functionality, seamless integration, and ease of use ensuring that users have accurate real-time views into all their data. Version 2.5 adds functionality that makes it now even easier to access and analyze all data. Users can easily access and action their real-time data and consolidate it into dashboards and reports for better decision making.
"With the release of Dundas BI Version 2.5, organizations get easier data analytics and new tools to further customize their BI experience and enhance their efficiencies", said Troy Marchand, President and CEO, Dundas Data Visualization. "Many of the new features in Version 2.5 focus on making the UI more intuitive and data even easier to access."
In Dundas BI Version 2.5 new customization features and smart personalization options deliver the right information, in the right format. Users can finely tune how and what is presented on a dashboard or report to see the hidden story within their data.
Dundas BI Version 2.5 features include Easier Data Analytics – Auto-visualization of a user's data distribution and enhanced data summarization and aggregation. More Big Data Options – including Microsoft Parallel Data Warehouse and Google BigQuery. Smarter Data Visualization – new and enhanced visuals that allow users to see the hidden story within their data. New Smart Personalization – easily recall personal settings automatically when viewing, New Drop Zones – faster and easier than ever to slice and dice data and More Customization Features – conditional numeric formatting, customizable data filters and more fine control of features and interactions per dashboard or report.
"Users need to simplify the access to data coming from multiple data sources and systems so they can make faster, data driven decisions" notes Marchand. "The Dundas BI platform enables our users to have complete data discovery capabilities and find the answers they're looking for with just a few simple clicks."
With Dundas BI, organizations get real business value from all their data, information and results, giving them the advantage of gaining deep data-driven insight to improve their business performance. Users have easy data discovery and powerful visualizations, dashboards and reports, all in one solution.