Due Process Solutions Launches Civil Process Solution based on Salesnet CRM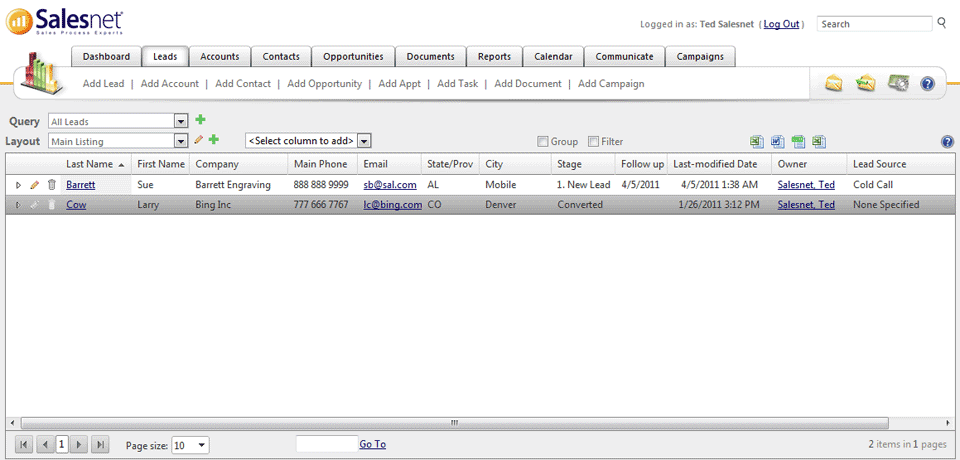 Due Process Solutions Launches Civil Process Solution based on Salesnet CRM : Due Process Solutions has developed a civil process solution that increases revenue and provides constables and other civil process professionals the ability to operate their business more efficiently while expanding client relationships. The Salesnet CRM-based solution has been refined over the last eight months and is now being officially launched to the entire civil process industry. "We needed to provide the civil process industry with a solution capable of organizing and prioritizing their extensive duties and responsibilities. Extensive customization capabilities provided the perfect platform to deliver our solution. We are extremely satisfied with our decision to use Salesnet CRM." Nate Greene, Due Process Solutions.
In addition to providing the key CRM functionality needed, Salesnet worked with Due Process Solutions to ensure that each civil process agency rollout was seamless and would improve efficiency immediately.
"Their solution helped me communicate quickly and effectively with clients letting them know the job had been done efficiently and professionally! Thanks for helping me do my job better." Leslie Sammon, Adams & Sammon.
Due Process Solutions, Inc. provides civil process business management solutions. The Boston, Massachusetts based company was founded in 2003 and has grown to be one of the largest constable businesses in the state. Due Process Solutions focuses primarily on providing the civil process industry with the tools and technology needed to raise the level of service they provide their clients. For additional Due Process Solutions information visit http://www.dueprocesssolutions.com.
Salesnet is a leading provider of online CRM software specializing in managing and reinforcing successful sales performance. Salesnet CRM™ is extremely configurable, while remaining easy to learn and use, empowering companies to sell more effectively. Organizations such as Kloeckner Metals, Santander Bank and ITSM Academy use Salesnet CRM™ to increase revenues, improve sales and marketing effectiveness, and successfully manage customer relationships.