Review
Docear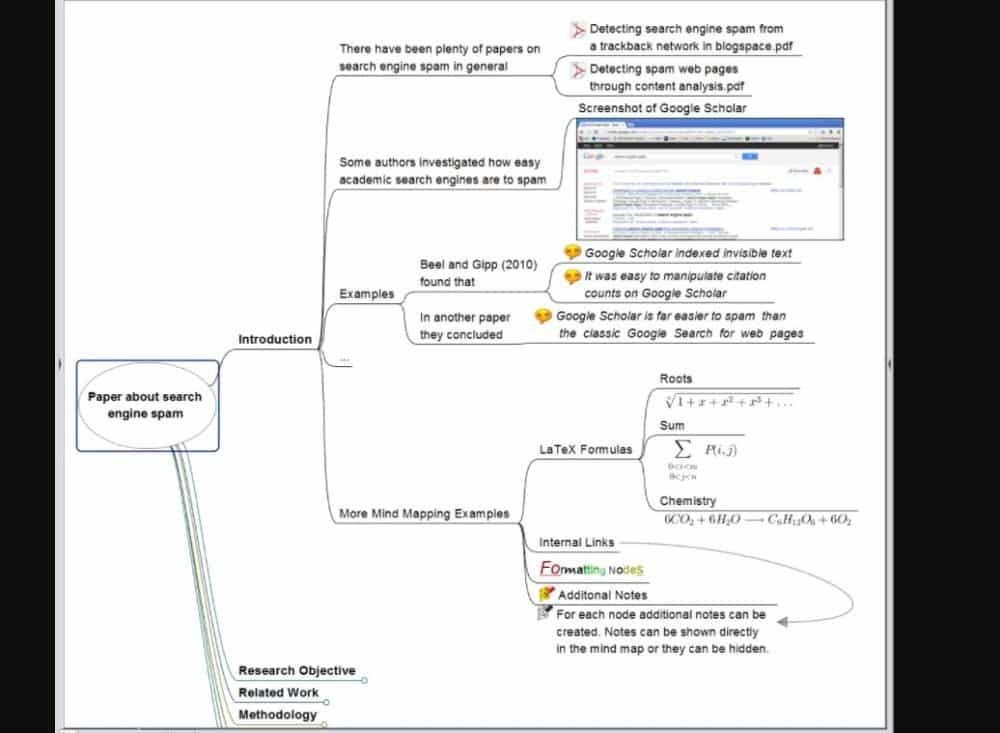 Overview
Docear is a unique solution to academic literature management, i.e. it helps you organizing, creating, and discovering academic literature
Mind Mapping Software Free
• Single-section user-interface
• Focus on annotations
• Mind mapping
• PDF annotation import
• Reference and files management
• Academic search engine
• Search and filter function
• Formatting options
• Multi language support
• Online backup optional
• Real-time collaboration
• Synchronization with other devices
Small (<50 employees), Medium (50 to 1000 Enterprise (>1001 employees)
What is best?
• Single-section user-interface
• Focus on annotations
• Mind mapping
• PDF annotation import
• Reference and files management
• Academic search engine
Docear is a literature management tool or academic literature suite that allows you to create notes and mind maps, and to store documents and papers, all in one single place. It is a freeware open source online solution that has three main features.
It allows to organize literature with emphasis on the comments and notes made, instead of on the documents themselves; it allows you to draft and write papers and assignments; and it recommends papers free to download from the web, which are related to your fields based on the content you have uploaded and created. One of the main advantages of this literature management tool is the single section user interface that allows to view all annotations (comments, bookmarks, highlighted text) of different documents at the same time in the same view.
Documents and annotations can be categorized and easily classified to structure data, which allows for detailed structure and overview. Docear allows you to draft, organize, and write academic literature by letting you integrate mind maps, and organize references and PDFs. All features related to mind mapping tools are available, such as the possibility of inserting images, using formulas, creating nodes and structures.
By creating different node structures of mind maps you can draft your literary papers and then Docear supports you into creating the final pieces of work. It has an add-on for Microsoft Word, and it supports many citation styles. Furthermore, Docear helps you stay updated with research publications, by optionally transferring your information into its servers and suggesting academic articles for you to download from its library.
You may like to read: Top Free & Premium Mind Mapping Software and How to Select the Best Mind Mapping Software for Your Business