Review
DirectLine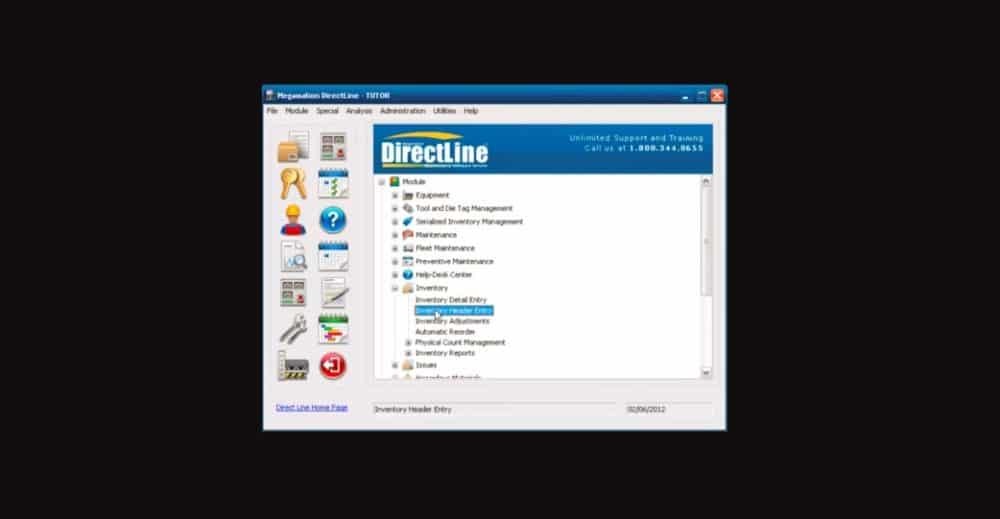 Overview
DirectLine is a powerful maintenance management solutions for organizations that is an all-inclusive suite delivered over the internet as a software service with maintenance, work order, fleet, and inventory management, etc
Maintenance Management Software
•Work Order Management
•Maintenance Management
•Fleet Management
•Document Management
•Preventative Maintenance Planning
•Inventory Management
•Project Management
•Contract Management
Small (<50 employees), Medium (50 to 1000 Enterprise (>1001 employees)
What is best?
•Work Order Management
•Maintenance Management
•Fleet Management
•Document Management
•Preventative Maintenance Planning
What are the benefits?
•Reduces maintenance costs
•Easy to use
•Efficient workfolw
•Enhanced inventory accuracy
•Precise time tracking
DirectLine is a powerful maintenance management solutions for organizations that is an all-inclusive suite delivered over the internet as a software service with maintenance, work order, fleet, and inventory management, etc. It provides maintenance management solutions for various organizations such as manufacturing companies, schools, universities and colleges, Food and beverage industries, healthcare, and facilities.
Directline's Iway Business integration offers an IWay universal adapter suite to connect to a variety of third-party applications, and it provides easy-to-use-interfaces for other customer applications thus enabling users to accommodate specific business practices to streamline processes.
DirectLine also allows users to customize their interface to include only the modules they need, while modules can be turned off individually, some modules work in tandem and need to be linked together. Monthly subscription to a complete suite of DirectLine modules offers 24/7 support and unlimited training. Other capabilities of DirectLine are preventative maintenance planning and scheduling, utility readings, contract and document management as well as many other features.
DirectLine's industry-specific modules include equipment module, capital planning, portable tracking, help desk, and more. DirectLine's reporting feature enables users to generate reports from any module and configure their most commonly used reports during implementation for quick success. Its advanced analysis functions would allow users to perform sophisticated ad-hoc inquiries - such as repair costs by categories, breakdown, and repair, vandalism and storm repair – across a virtually unlimited number of fields in the database.
DirectLine delivers DirectLine Mobile which offers a more efficient workflow with comprehensive work order functions, precise time tracking, the ability to order parts right in the field, and enhanced inventory accuracy.
You may like to read: Top Maintenance Management Software, Top Predictive Maintenance Software and How to Select the Best ERP Software for Your Small Medium Business