Review
Digital River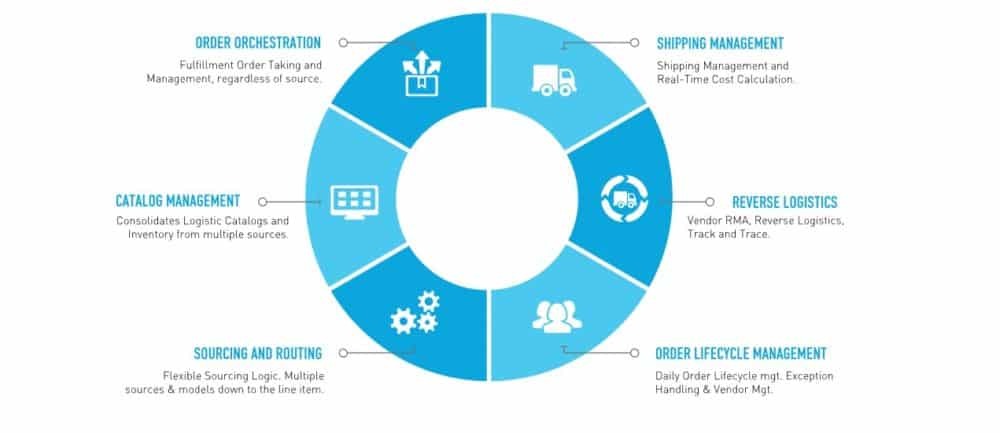 Overview
Digital River Global Commerce offers the most advanced order management software systems for digital products. We are a leader in digital downloads, processing more than two million a year.
Warehousing, Logistics, and Fulfillment Service Providers
•Channel Lead Management
•In-App Solutions
•Merchandising
•Physical and Digital Fulfillment
•Subscription Solutions
•Global Tax Services
•Risk Management
•In-Country Merchant Services
•Commerce Experience
•Order Management
•Global Commerce
•International Markets
Small (<50 employees), Medium (50 to 1000 Enterprise (>1000 employees)
What is best?
•Self-Service Solution
•Channel Partner Management
•Professional Services
•In-App Payments
•Transaction Defender: Fraud Protection & Detection Technology
•Virtual Wallets
•Payments
Digital River is the leader in delivering all elements of ecommerce: value-added services, marketing solutions, commerce experience and management, order management, payment services and business infrastructure.
Global Commerce, a global ecommerce Software-as-a-Service (SaaS) platform, combined with end-to-end ecommerce tools, enables easy maintenance, support and execution for successful ecommerce business and global growth. With a flexible business model, Digital River's multi-channel solutions are designed to help user's company maximize revenue and simplify the complexities of global commerce.Digital River has the technology, infrastructure and expertise to offer a localized shopping experience in key markets around the world. They support 175+ currencies and 200+ payment methods worldwide, and have established relationships with 35+ global card acquiring banks.
MarketForce is Digital River's digital marketing agency that delivers commerce-driven strategies and full-service programs to acquire, convert and retain customers. They help understanding of customers, global marketing and analytics.
Their multilingual and multicultural experts help tackle all cultural and local considerations. Their consultants find customer the right mix of online marketing services to grow their business, bring in more revenue and uncover new opportunities. If customers have existing relationships or services in place, they will work with customer's agency to ensure their modular solutions complement customers' current branding. Digital River offers following marketing solutions. Advanced Analytics; Display Advertising; Search Engine Marketing; Affiliate Programs and Networks; Email Marketing Services and Site Optimization.Digital River provides a broad range of ecommerce market strategies for any business, small to big, brand new to well established, from backyard to the other side of the world.