Review
Deskera HRMS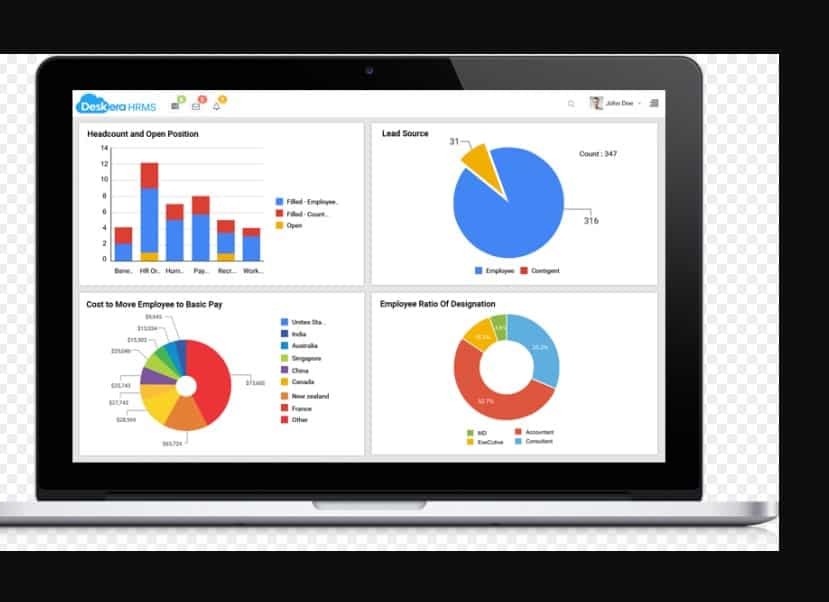 Overview
Deskera HRMS gives organizations the much-needed tools to manage their most important asset – the people and a powerful and extensive features-list makes HRIS easier, accurate, and more efficient.
• Payroll Management
• Recruitment Management
• Performance Appraisal
• Timesheet Management
• Employee Self Service
• Personnel Administration
Small (<50 employees), Medium (50 to 1000 Enterprise (>1001 employees)
What is best?
• Payroll Management
• Recruitment Management
• Performance Appraisal
• Timesheet Management
• Employee Self Service
• Personnel Administration
What are the benefits?
• Streamline end-to-end employee management processes – recruitment
• Onboarding, payroll, performance management, leave and claims management.
•Allows you to enhance your recruitment process by making it simple, transparent, intuitive and interactive
Deskera HRMS is a cloud-based human resources management system for small and midsize businesses which covers recruiting management, personnel administration, timesheet management, payroll and performance appraisal.
Deskera HRMS offers features such as employee lifecycle management, expense reporting, payroll management, payroll template creation, pay slips, employee self-service, recruitment management, job postings, applicant self-service, resume management, candidate pool searching, interviewer assignment, interview management, applicant status tracking, recruitment agency management, appraisal cycle configuration, goal management, competency management, one-click appraisal initiation, performance rating assignment, appraisal reviews, appraisal reports, timesheet management, timesheet approvals, personnel administration and audit trail.
The Deskera HRMS' recruitment management capabilities enable users to create jobs and post them to employee referral portals or career sites, with applicant self-service allowing candidates to search and apply for jobs on the company career page, submit documents, view their application status, and receive offers where hired employees can manage their own data and documents through the self-service portal, with the ability to view their pay slips and appraisal reports, manage timesheets, documents, qualifications, personal and employment details, and apply for internal jobs.
Deskera HRMS offers a timesheet management system which allows users to automate scheduling and timekeeping tasks, with the ability to monitor employee timesheets, assess working hours, performance, and productivity, and generate reports for each employee where payroll can then be managed by payroll templates to assign to employees, with number of configurable components including tax, deduction, and earnings types. Deskera HRMS dashboard provides users with real-time, customizable and easy-to-use dashboard features incorporating all the features of the previous generation dashboards in a real time customizable format.
You may like to read: Free and Open Source Human Resource ( HR) Software, How to Select the Best Human Resource Software for Your Small Business and Human Resource Software for Small Business