Desk.com for Retail- SMB Retailers a Competitive Advantage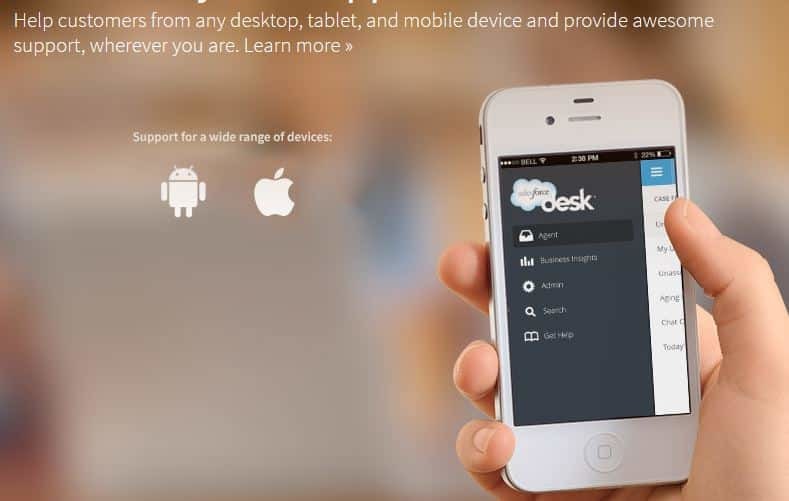 Desk.com for Retail- SMB Retailers a Competitive Advantage : Desk.com for Retail include pay as you go pricing, reporting tools and e-commerce integrations to transform how retailers deliver a personalized service experience to every customer.
Desk.com for Retail, gives SMB retailers a competitive advantage during the peak holiday season. With Desk.com for Retail, SMB retailers can use customer service to gain a competitive advantage during peak holiday seasons and differentiate themselves from competitors by providing personalized service. Now any SMB retailer can leverage positive service engagements to build customer loyalty.
The new Desk.com for Retail includes:
Flex Agent Pricing—Smaller retailers who can't afford to hire additional support staff to handle peak seasons often need to redeploy employees from other parts of the organization. With Desk.com for Retail Flex Agent pricing, now companies can use pay-as-you-go pricing to easily redeploy employees from other parts of the business to support customer service during peak seasons. For example, Herschel Supply, a provider of high-quality bags and accessories, uses Flex Agent pricing to manage its holiday rush by ramping up its digital support team with employees from other departments.
Business Insights Reporting—New advanced reporting in Business Insights gives SMB retailers a snapshot of which cases are coming in from partners like distributors and manufacturers, and allows retailers to make business decisions based on the data. For example, Herschel Supply uses report data to determine if it needs to increase its monthly backpack shipment to Nordstrom or add more iPad cases to its Apple shipment.
Integration with Leading Retail Platforms—With new one-click integration to leading retail platforms such as Big Commerce and Shopify, Desk.com for Retail delivers a single, comprehensive view of the customer experience across both sales and customer service. Agents at Clockwise Tees, a custom apparel printing company, can toggle between systems that manage billing, inventory and order data to ensure every customer interaction is consistent. And, Desk.com now includes greater integration with Olark live chat so SMB retailers can view past and present Olark conversations as Desk.com cases.
Customer Satisfaction Ratings—Additionally, Desk.com for Retail includes new customer satisfaction (CSAT) tools to help SMB retailers gather instant feedback on the customer service experience. For example, BarkBox can use CSAT data to reward agents that receive the highest ratings from customers.
More than 50 percent of small businesses fail in the first five years, according to the Small Business Administration. To avoid being amongst this statistic, companies must differentiate themselves by delivering exceptional customer service to outpace the competition and drive growth. In fact, this is the #1 priority for emerging businesses, according to a recent Desk.com customer survey.
Fast-growing retailers including BarkBox, Clockwise Tees and Herschel Supply are leveraging Desk.com, the all-in-one customer support app, to deliver amazing customer service.