Department of Agriculture wields predictive analytics to combat SNAP trafficking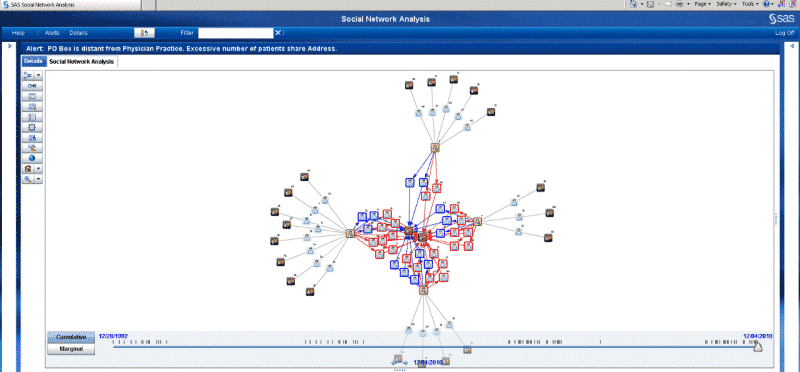 Department of Agriculture wields predictive analytics to pinpoint suspicious actors, combat SNAP trafficking
USDA's Food and Nutrition Service (FNS) is using predictive analytics from SAS to crack down on fraud in its Supplemental Nutrition Assistance Program (SNAP). SAS Analytics is helping FNS detect suspicious behaviors that indicate a beneficiary may be illegally selling SNAP benefits for cash – a scam known as SNAP trafficking. State agencies can then flag those individuals for further investigation.
"SNAP fraud rates are remarkably low – barely over 1 percent," said Karen Terrell, Vice President of SAS Federal. "Use of this cutting-edge technology demonstrates USDA's zero-tolerance policy when it comes to misuse of these vital benefits that help needy Americans put food on the table."
Predictive analytics helps streamline and improve decision making by going beyond statistics and reports on past activity to provide the best assessment of what is likely to happen in the future. For example, the system might analyze a series of claims for lost electronic benefit transfer (EBT) cards tied to the same address or neighborhood. Investigators would then be alerted to direct their attention to clients who may be selling their benefits at an area store and can focus on whether these beneficiaries are illegally redeeming their EBT cards for cash.
FNS is exploring use of SAS predictive analytics as part of a business-process re-engineering test underway in several states. FNS will develop an assessment of the SNAP activity in each state, apply SAS' powerful predictive modeling and analyze recipient behavior to uncover suspicious activity. That process combines data, statistical algorithms and machine-learning techniques to identify the likelihood of future outcomes, such as fraud, based on historical data. Test results will enable states to quickly identify and take enforcement action against those suspected of SNAP trafficking.
"Over the years, FNS has developed best practices for using technology and analytics to combat fraud, waste and abuse in its program," said Terrell. "With this project, FNS is taking a strong leadership role, using what they've learned to help the states go after bad actors. This initiative is a model for the states and other federal benefit programs to root out fraud and improve program integrity."
SAS has provided innovative solutions targeting the unique analytics needs of the federal government for nearly four decades and is widely used throughout the federal workplace, including civilian agencies, the Department of Defense and the intelligence community.
SAS is the leader in business analytics software and services, and the largest independent vendor in the business intelligence market. Through innovative solutions, SAS helps customers at more than 75,000 sites improve performance and deliver value by making better decisions faster.