Dell Leverages Big Data, Analytics and Cloud for Healthcare Solutions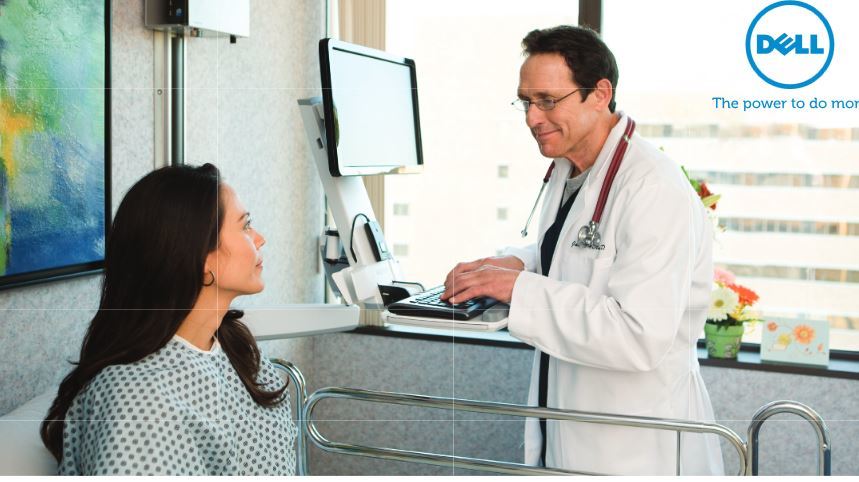 Dell Leverages Big Data, Analytics and Cloud for Healthcare Solutions : Dell Services new analytics platform partnership and data management tools unlock information and empower caregivers to provide measurable, value-based care. Dell Services has signed a multi-year agreement with Zebra Medical Vision to deliver a world-class platform for medical imaging research that integrates with the Dell Cloud Clinical Archive, which currently hosts more than 10 billion medical images and 150 million medical studies. Also with the integration of cloud-based analytics software BizEye from MphRx to the Dell Cloud Clinical Archive portal that allows delivery teams to leverage clinical and operational data in easy to understand key performance indicators, which is critical to providing quality care. By incorporating imaging analytics and aggregating data into user-defined dashboards, Dell's healthcare cloud customers can make better decisions and spend more time with patients.
Dell's Cloud Clinical Archive is expanding its capabilities by integrating Zebra Medical Vision's analytics and research platforms into its core offering. With the analytics platform, Dell will now offer any clinical site access to algorithms that provide screening and diagnostic decision support, assist in creating disease-based risk profiles and help accurately identify candidates for preventive care and wellness programs. Having access to this type of information can identify patients at risk for osteoporosis, cardiac disease, liver disease or other pathologies, which can be treated more effectively when discovered early.
The business partnership provides a comprehensive platform for medical imaging research that will accelerate scientific discovery and innovation. It provides large scale, cloud-based access to qualified clinical data and research tools that can help create new machine learning-based algorithms. By driving research towards patient care initiatives, the partnership has the potential to impact the cost of care delivery and create better preventive care for patients worldwide.
"The Dell Cloud Clinical Archive combined with Zebra's unique imaging analytics algorithms and research platform will bring about true change in the way healthcare is practiced, which enables caregivers to provide patients with more personalized care," said Sid Nair, vice president and global general manager, Healthcare & Life Sciences, Dell Services. "A clinical analytics platform at this scale and integrated data management tools help healthcare organizations collaborate and improve the way we approach utilizing big data in healthcare."
With BizEye software from MphRx, Dell now offers a user-driven, cloud-based analytics engine integrated into Dell Cloud Services and Dell Cloud Clinical Archive. The solution provides role-based access to dashboards that drive positive patient experiences, as well as customer and employee satisfaction. BizEye seamlessly captures and indexes clinical data, including metadata, operational data and clinical records data stored as native Fast Healthcare Interoperability Resources (FHIR), and customizes the presentation of this information. It supports real-time decision making, driving increased capacity, higher quality and better team delivery.