Dell High Performance Computing Systems Bring Supercomputing Power to Mainstream Enterprises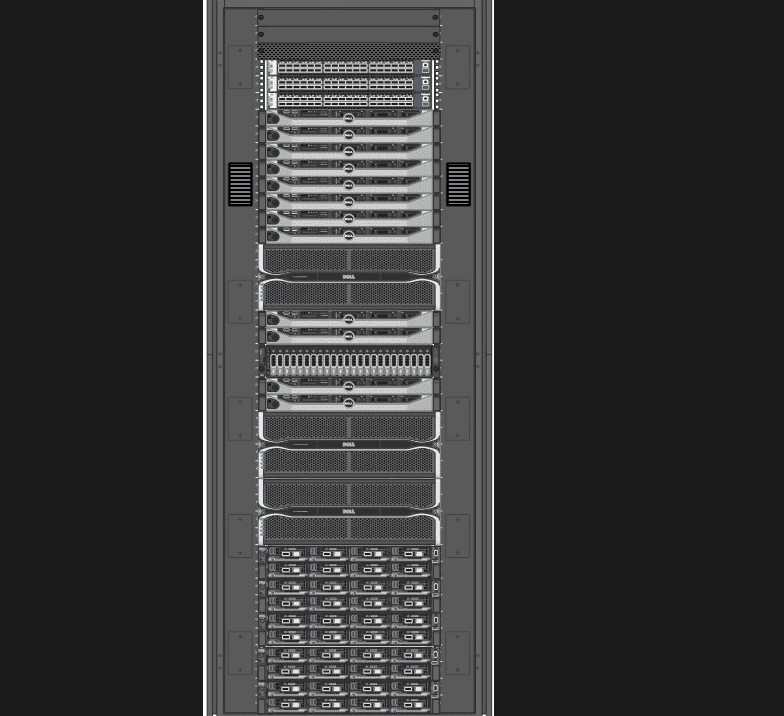 Dell announced advancements to its high performance computing (HPC) portfolio, including the availability of new Dell HPC Systems, early access to innovative HPC technologies, technology partner collaborations, and successful global customer implementations. "While traditional HPC has been critical to research programs that enable scientific and societal advancement, Dell is mainstreaming these capabilities to support enterprises of all sizes as they seek a competitive advantage in an ever increasing digital world," said Jim Ganthier, vice president and general manager, Dell Engineered Systems, Cloud and HPC. "As a clear leader in HPC, Dell now offers customers highly flexible, precision built HPC systems for multiple vertical industries based upon years of experience powering the world's most advanced academic and research institutions. With Dell HPC Systems, our customers can deploy HPC systems more quickly and cost effectively and accelerate their speed of innovation to deliver both breakthroughs and business results."
Dell today announced advancements to its high performance computing (HPC) portfolio, including the availability of new Dell HPC Systems, early access to innovative HPC technologies, technology partner collaborations, and successful global customer implementations.
"While traditional HPC has been critical to research programs that enable scientific and societal advancement, Dell is mainstreaming these capabilities to support enterprises of all sizes as they seek a competitive advantage in an ever increasing digital world," said Jim Ganthier, vice president and general manager, Dell Engineered Systems, Cloud and HPC. "As a clear leader in HPC, Dell now offers customers highly flexible, precision built HPC systems for multiple vertical industries based upon years of experience powering the world's most advanced academic and research institutions. With Dell HPC Systems, our customers can deploy HPC systems more quickly and cost effectively and accelerate their speed of innovation to deliver both breakthroughs and business results."
Dell HPC Systems portfolio, is a family of HPC and data analytics solutions that combine the flexibility of customized HPC systems with the speed, simplicity and reliability of pre-configured systems. Dell engineers and domain experts designed and tuned the new systems for specific science, manufacturing and analytics workloads with fully tested and validated building block systems, backed by a single point of hardware support and additional service options across the solution lifecycle.
With simplified configuration and ordering, organizations can more quickly select and deploy updated Dell HPC Systems at any scale today. As an Intel Scalable System Framework configuration, these systems, available today, include the latest Intel® Xeon® processor families, support for Intel Omni-Path Architecture (Intel OPA) fabric, and software in the Dell HPC Lustre Storage and Dell HPC NFS Storage solutions:
Dell HPC System for Life Sciences– Designed to meet the needs of life sciences organizations, this enables bioinformatics and genomics centers to deliver results and identify treatments in clinically relevant timeframes while maintaining compliance and protecting confidential data.
Dell HPC System for Manufacturing –Enables manufacturing and engineering customers to run complex design simulations, including structural analysis and computational fluid dynamics.
Dell HPC System for Research – Enables research centers to quickly develop HPC systems that match the unique needs of a wide variety of workloads, involving complex scientific analysis.
Dell Leads HPC Technology Advancements with Industry Partners to Help Accelerate Customer Innovation Cycles
Dell has instituted a customer early access program for early development and testing in preparation for Dell's next server offering in the HPC solutions portfolio, the Dell PowerEdge C6320p server, which will be available in the second half of 2016, with the Intel Xeon Phi processor (formerly code-named Knights Landing). The PowerEdge C6320p unique server engineering and design will enable customers to:
Gain insights faster with a modular building block design, engineered to deliver faster insights for data-intensive computations and scale-up parallel processing. Accelerate performance in dense and highly parallel HPC environments with 72 cores that are specifically optimized for parallel computing. Simplify and automate systems management with the integrated Dell Remote Access Controller 8 (iDRAC8) with Lifecycle Controller. Customers can deploy, monitor, and update PowerEdge C6320p servers faster and ensure higher levels of service and availability.
The Texas Advanced Computing Center (TACC) at The University of Texas at Austin has partnered with Dell and Intel to deploy an upgrade to its Stampede supercomputing cluster with Intel Xeon Phi processors and Intel OPA via Dell's early access program. Stampede, one of the main clusters for the Extreme Science and Engineering Discovery Environment (XSEDE), is a multi-use, cyberinfrastructure resource offering large memory, large data transfer, and GPU capabilities for data-intensive, accelerated or visualization computing for thousands of projects ranging from cancer cure research to severe weather modeling.
This month, the National Science Foundation awarded $30 million to TACC to acquire and deploy Stampede 2 as a strategic national resource to provide HPC capabilities for thousands of researchers in the U.S. The new Dell HPC System is expected to deliver a peak performance of up to 18 petaflops, more than twice the system performance of the current Stampede system.Three and a half years since its installation, Stampede ranks as the 12th most powerful supercomputer in the world, according to the June 2016 TOP500 list.