Review
Datanyze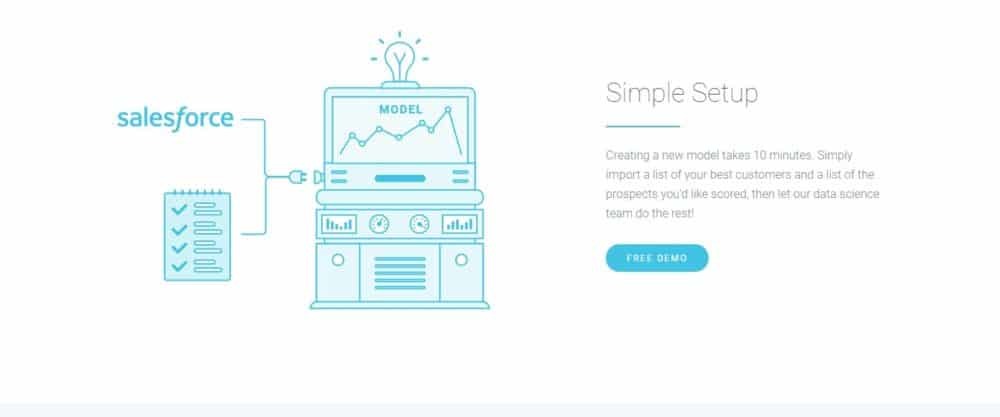 Overview
Datanyze is a leader in technographics -- real-time insights based on a company's technology choices and buying signals. With technographics, we help our customers find great accounts and convert them into customers.
Sales Intelligence Platform
• Technology Tracking
• Predictive Analytics
• Prospecting
• Data Enrichment
• Technographics
• Basic - $300/1, $250/2, $217/3, $193/4, $174/5, 6+ contact sales
• Premium - $600/1, $500/2, $433/3, $385/4, $348/5, 6+ contact sales
• Enrichment – salesforce, hubspot, Marketo, Datanyze API – contact form
• Datanyze Insider
• Free
• Startup - $10/month
• Enterprise - $10/month
Small (<50 employees), Medium (50 to 1000 Enterprise (>1001 employees)
What is best?
• Technology Tracking
• Predictive Analytics
• Prospecting
• Data Enrichment
Datanyze is the leading technographics provider which empowers modern sales and marketing professionals to make smarter data-driven decisions and continuously analyzes millions of data points across the web to determine technology usage and other buying signals.
Datanyze offers free tools such as technographic analysis, chrome extension and webinars/eBooks. Datanyze monitors the web and mobile technology choices of 40+ million companies to help the users find and reach their best prospects when they are looking to buy.
Datanyze can alert the users when a key account has added or dropped a competitive or complementary solution by taking a snapshot of the users' prospects' technology choices every day. Datanyze lets users find the right contact, get their email address and send them to their CRM in one simple workflow, once they have identified their perfect list of accounts.
Datanyze helps users identify the prospects that use the same combination of solutions as the users' best customers with customer data on over 2,500 technology providers. Users simply import a list of their best customers and a list of the prospects they would like scored, then let Datanyze's data science team create a new model in 10 minutes.
Datanyze lets users search any contact's email address without leaving the page they are browsing by simply highlighting their name and click to reveal Datanyze's best suggestion. Datanyze also lets users organize the users' new contacts into prospect lists then push them to their own CRM, Google Sheets or sales email tool with just one click.
You may like to read: Top Sales Intelligence Platform