Review
Cvent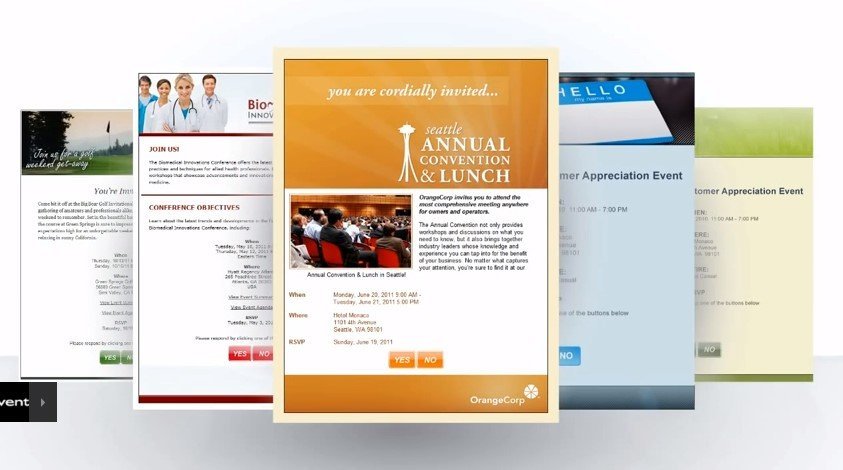 Overview
Cvent provides a platform that automates and simplifies the planning process, provides cost and time savings, increases attendance, delights attendees, and gives you the right analytics tools to prove and improve the value of your events.
Event Management Platforms
• Dynamic online event registration
• Secure event payment processing
• OnArrival: onsite check-in mobile app
• Comprehensive contact profile records
• Targeted event email marketing
• Flexible event websites
• SocialWall: live social media display
• Mobile-friendly websites & registration
• Robust event reporting
• Advanced event budget management
• Unrivaled support & training
• Powerful integrations
Small (<50 employees), Medium (50 to 1000 Enterprise (>1001 employees)
Cvent is a comprehensive platform for your events and a leader in event management, online event registration, venue sourcing, and mobile event app technology - with over 166,000+ active system users. Cvent modernizes the traditional processes associated with event management. With integrated platform, planners can more efficiently find venues, plan events, engage attendees, measure the impact of their events, and much more.
No matter the industry, Cvent has experience in helping organizations of all shapes and sizes to better plan, manage, market, and analyze their events and meetings.
Whether dealing with alumni events, continuing education conferences, or recruiting fairs, Cvent's complete event management platform enables educational institutions to automate manual tasks, increase efficiency, and streamline processes across various departments without breaking the budget.
Cvent delivers the meetings and events industry with best-in-class technology that can handle the entire event lifecycle from start to finish.
The event management platform has something to help planners at each stage of the event—from finding event venues and securing hotel room blocks, setting up a budget, marketing events, hosting online registration, easing the check-in process, engaging the attendees onsite, and ultimately providing planners with post-event analytics to measure the inevitable success.
In today's economy, organizations are re-evaluating their systems and processes with a new level of scrutiny. Rapid ROI is a key factor in decision-making and Cvent's comprehensive online event management technology platform delivers it immediately. It's time to say goodbye to point solutions and manual processes, and embrace the power of the platform.