Review
Crowdicity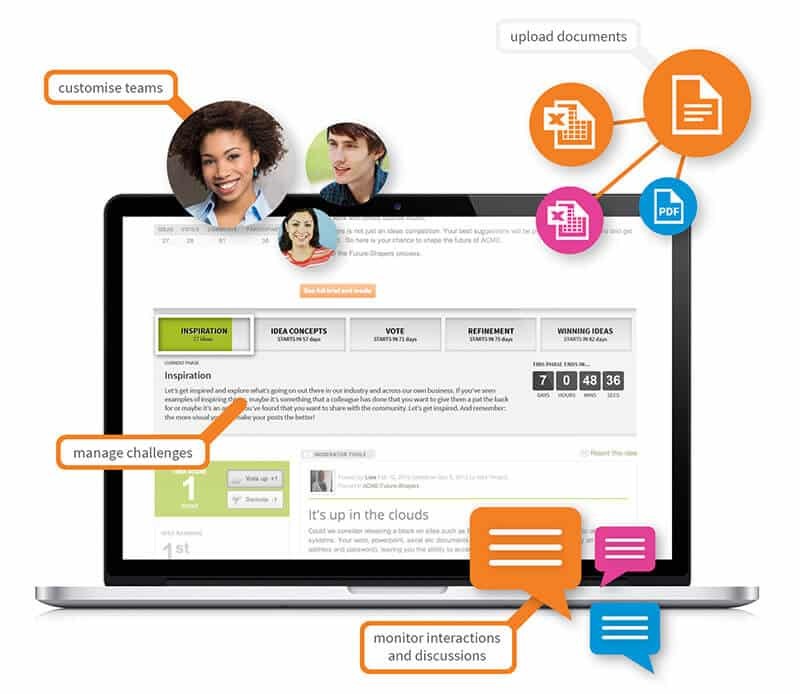 Overview
Crowdicity innovation and idea management software empowers some of the worlds top organisations to harness the idea and creativity of their people to discover new perspectives, insights and opportunities.
•Idea storms
•Share ideas and get quality feedback
•Connect people across your world
•Improve participation and engagement
Small (<50 employees), Medium (50 to 1000 Enterprise (>1000 employees)
What is best?
•Idea storms
•Share ideas and get quality feedback
•Connect people across your world
•Improve participation and engagement
What are the benefits?
•Increase the efficiency, effectiveness and speed of your open innovation process with Crowdicity
•New ways of working, new products and new markets
•Using a mix of crowdsourcing and social media analysis
Crowdicity is a social innovation platform. Crowdicity allows to launch numbers of innovation challenges which community responds to with their ideas. Challenges can be broken down into different categories or kept as a single direct question. Users can post ideas, upload images, documents and videos. Ideas can be discussed by the whole community or specific teams.
Different users into different stages of the challenge can be invited. Allows creating and managing custom user groups based on different criteria (expertise, knowledge, and department).Users can rate ideas, rank them and decide which they like.
They can like ideas and vote openly or blindly. Every user has their own personal user profile, which can be viewed by the other users in the community. Each user can choose the level of information that they want to share with others. Users can check out other users' activity and browse their ideas and contributions.
By connecting, people can begin to cooperate and share insights and recommendations and build their own personal expert network within Crowdicity. Crowdicity's 'Idea Stream' allows seeing who has voted on an idea they have posted, or updates from their favourite challenge. Automated alerts and notification emails keeps community informed, involved and engaged.
Through optional integration with email and 250+ social media accounts (including Facebook, Twitter, Google+), can encourage users to promote challenges and share their ideas across their friends and networks.
Crowdicity's 'recommend a friend' feature can empower community and helps you to recruit new users. Private community users can invite colleagues based on pre-set restrictions such as email address. Community administrators and moderators can be easily set-up by challenge or community wide.
Moderators have a set of moderation tools that enable them to edit, close, move and remove ideas, change the status and oversee every aspect of running a challenge.Inappropriate, off-topic or duplicate ideas and comments can be reported and flagged by the users of the community. Moderators can reject, approve, remove, edit or close any idea or comment.Crowdicity has a search system based on keywords and trending or popular tags.
You may like to review: Top Idea & Innovation Management Software