Review
CraveLabs DropIn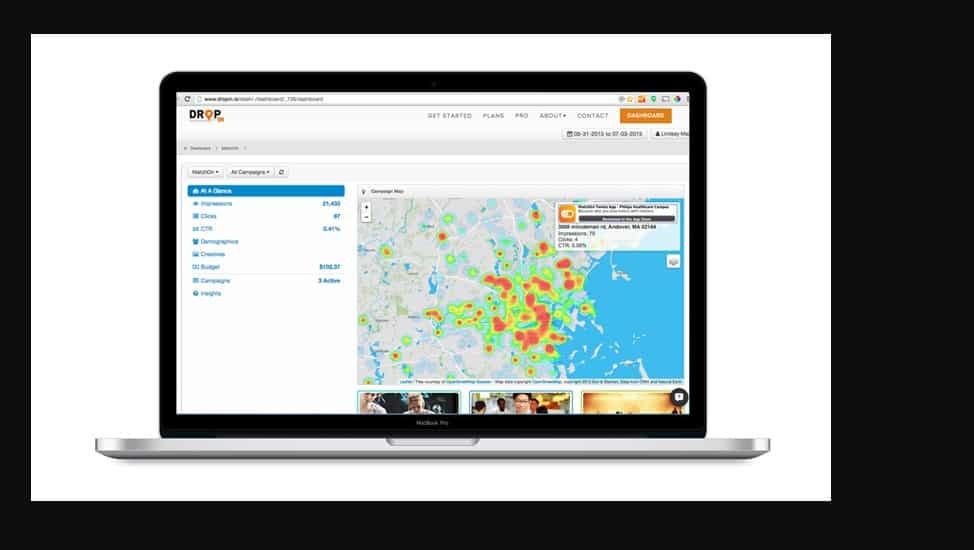 Overview
DropIn platform offers real-time location intelligence and mobile advertising technology.
Location Intelligence Software
• Real-time mobile ads
• CRM
• Location precision
• Data analytics
• Social media planning
• Urban planning
• Consumer insight
• Neighborhood Plan - $59.95/month
• City Plan - $99.95/month
• DropIn Pro – POA/month
• DropIn Enterprise - POA/month
Small (<50 employees), Medium (50 to 1000 Enterprise (>1001 employees)
What is best?
• Real-time mobile ads
• CRM
• Location precision
• Data analytics
• Social media planning
CraveLabs is a technology company based in Boston, MA, specializing in location intelligence and mobile advertising. This service is offered on its DropIn platform which uses real-time location data to monitor locations and deliver ads at a time and place when customers are more likely to engage. The DropIn platform offers the following features; Analytics, CRM, mobile apps support, social media support, and consumer insight. DropIn offers programmatic, real-time mobile ads using real-time bidding (RTB). This gives you unrivaled consumers insights enabling you to reach consumers at the right place and time. With its advanced location intelligence software, it lets you get ultimate accuracy in location precision. This means that ads are served when precise location data is available. With DropIn technology, you can continuously monitors more than a billion discrete locations worldwide and generate analysis on more than one trillion location data points per month. It allows you to access data from over 90% of active mobile users anytime, and anywhere. DropIn fully-automated software makes scaling campaigns easy. It lets you track hundreds or thousands of locations worldwide generating location-specific ad versions with ease. This builds insight on when and where to optimize your advertisement campaigns. DropIn lets you develop audience segments by monitoring audience demographics and interests. You can leverage on this segments with mobile retargeting to continue reaching a valuable audience. You can also perform consumer behavioral analysis to create behavior patterns such as whether customers visit a location after being exposed to an ad message.
CraveLabs