Review
Cornerstone Recruiting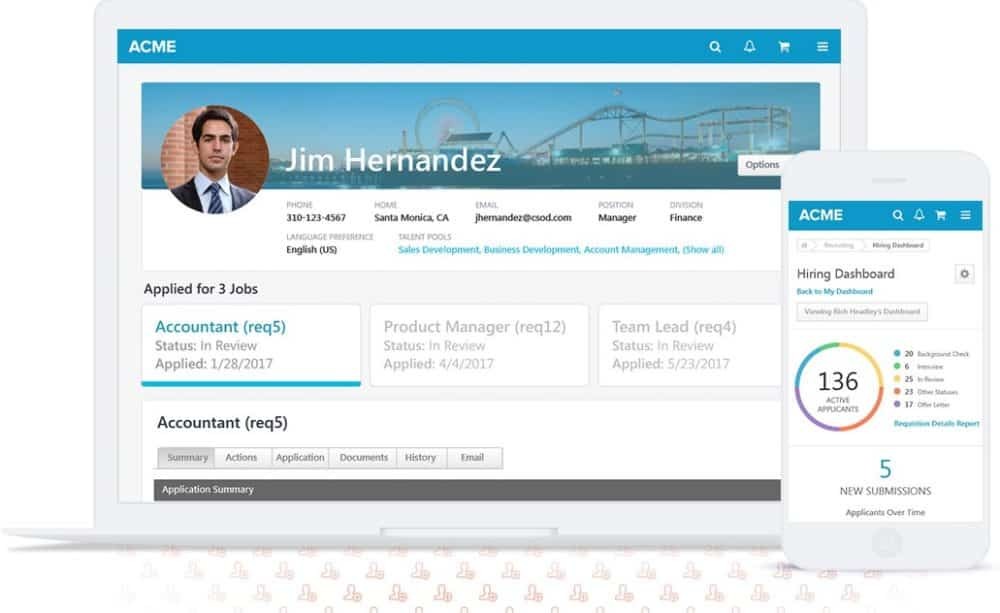 Overview
Cornerstone Recruiting takes care of all your talent acquisition needs. Provide your candidates with an amazing experience.
Talent Management Software
• Applicant management tools
• Social sourcing
• Configurable career sites
• Talent sourcing
• Cornerstone selection
• Employee referrals
Small (<50 employees), Medium (50 to 1000 Enterprise (>1001 employees)
What is best?
• Applicant management tools
• Social sourcing
• Configurable career sites
• Talent sourcing
• Cornerstone selection
• Employee referrals
What are the benefits?
• Streamline the recruiting process with cornerstone tools
• Use social profile to reach out and connect with the best candidates
• Create configurable, custom-made sites that are easy to navigate
• Weigh pre-screening questions and score candidates
• Use predictive analytics to hire the best
• Create an effective referral program
• Make onboarding easier for you, and the new hire.
Cornerstone recruiting software suite is newfangled software with assortment of features that are configurable to meet the needs of the recruiting process. The software is adept at identifying fit candidates for hire, helping lessen the time you spend while doing so as well as making candidate experience worthwhile and free of struggle hence increasing productivity.
Cornerstone recruiting suite focuses on all the dimensions of recruiting process: applicant tracking, onboarding and campus and events recruiting-leaving no stone unturned. The feasible applications streamline the recruiting process while improving cross collaboration. Referral programs and powerful social sourcing tools helps to augment your reach of candidates hence increase value of search for the perfect candidate.
The modern software ensures compliance from start to finish. Managing application letters and scheduling interviews has been made easy to make the recruiting process effective and less time consuming while at the same time ensure productivity. Simple easy to use tools allow you to make custom made sites tailored by you to meet your personality as a business site.
The sites are a walk-over during navigation, making candidate experience worthwhile. Cornerstone onboarding gives a holistic approach to onboarding that goes beyond the traditional onboarding to ensure new hires get a reason to stay and easily gets accustomed to the company and begins being productive almost immediately, done through targeted training and goals. Cornerstone recruiting software enables you to stand out against your competitions during campus and events recruiting by delivering features that are easy to use for the candidates, making the onboarding process seamless and helping retain productivity way after recruitment.
You may like to read: How to Select the Best Human Resource Software for Your Business and Top Talent Management Software