Review
CorelCAD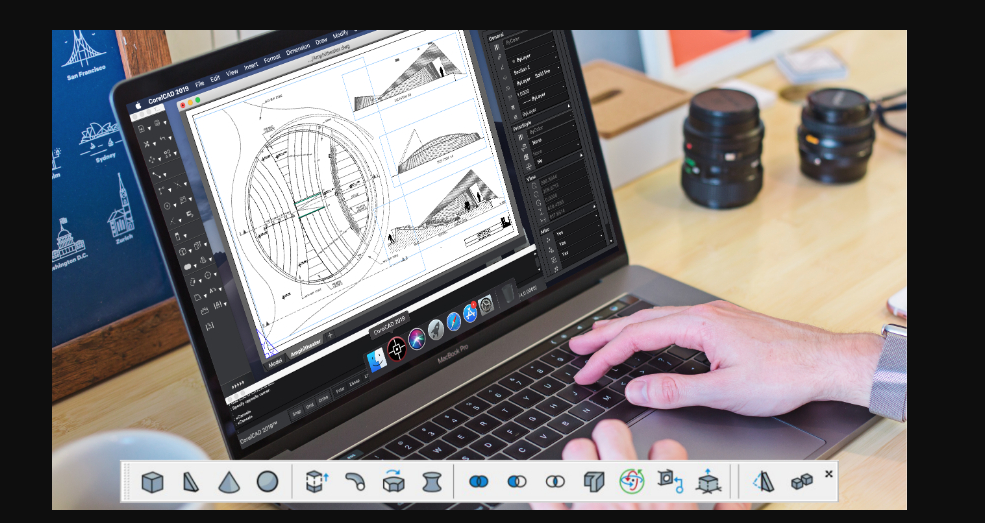 Overview
CorelCAD is affordable design software that lets you showcase impeccable communication, expertise with topnotch 2D tools as well as 3D tools.
Proposal Management Software
• Industry standard CAD features, layer palette, MergeLayer feature, Enhanced performance, and design resources for enhanced productivity.
• 2D drafting through Custom Blocks Drawing constraints, Object Snaps & Grips, as well as MultiLeader & Smart Dimension tools features
• For 3D modeling CorelCAD features enhanced 3D as well as editing tools, quick transition from 2D designs to 3D, more exquisite 3D mouse support, PolySolid 3D solid editing as well as modeling tools, and new STL file import
• Full Version - US$699.00
• Upgrade - US$199.00
Small (<50 employees), Medium (50 to 1000 Enterprise (>1001 employees)
What is best?
• Advanced annotation and collaboration through easy file sharing, table support, annotation and mark up features, enhanced DWG support format, Corel Designer file support as well as Coreldraw support
• Compatible with both Mac and the latest versions of windows along with macOS Mojave
• Design on the go with the corelCAD mobile app
What are the benefits?
• Transform from 2D design to 3D design with lots of ease
• Efficient project collaboration as well as sharing
• Optional automation or customization
• Output with accuracy
• Available for use on Smartphone
CorelCAD is affordable design software that lets you showcase impeccable communication, expertise with topnotch 2D tools as well as 3D tools. CorelCAD is essential in drawing detailed elements quickly and affordably. Enjoy maximum productivity as well as performance since it's optimized for both Mac and windows and native DWG file support. CorelCAD is purposefully developed with robust tools that are perfect for design professionals.
Designers can quickly layout, edit, conceptualize, plan, and draft with CorelCAD. With just a few simple clicks, CorelCAD enables you to transform your 2D designs to expert 3D models. Enhance the quality of your work through CorelCAD's full feature set that can manage almost any technical design task making collaborations with your classmates, stakeholders, or colleagues much faster.
You can easily accomplish 3D printing through STL support that's great for 3D printers as well as output connection. Through the DWG file format support, you can be able to connect with other designers effortlessly. CAD integrates perfectly with the working environment bringing forth outstanding personalization as well as automation support options for the creation of a great experience.
The new features that have been added the latest corelCAD software include the poly solid, PushPull, ChamferEdges, Layer palette and selection highlighting. Aside from supporting DWG files, it's also optimized for Windows and macOS and offers maximum productivity as well as performance. The corelCAD software is undoubtedly an affordable way to enjoy drawing individual elements when it comes to technical design. You can download the free trial option and use it for 30days to know how the design features work.