Review
Concord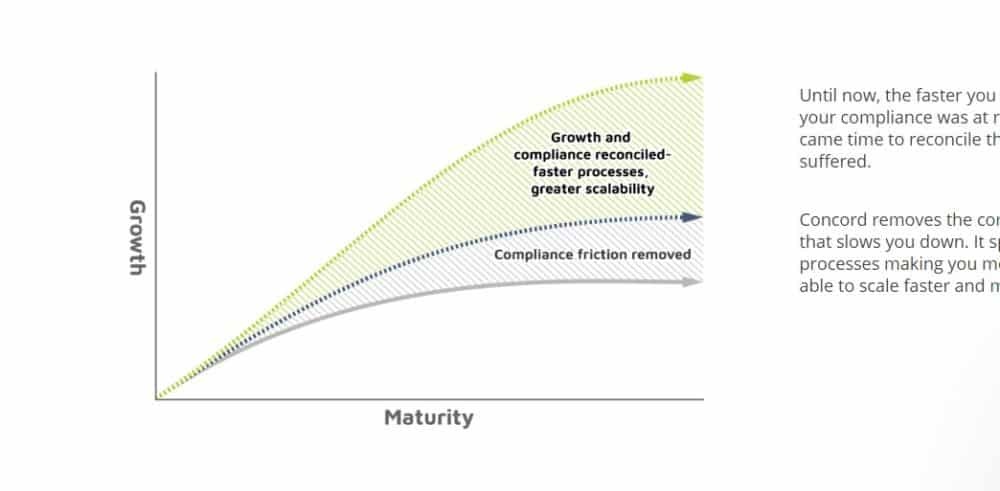 Overview
Concord connects all your people, processes, and contracts on one platform. Built with intuitive features, like online negotiation and editing, deadline alerts, and approval workflows, you have everything you need, all in one place.
Contract Lifecycle Management Software
Online editing
Versioning
+ Track Changes
Discussion Panel
Free & Unlimited Electronic Signatures
Electronic Signature Legality
Multiple Signers
Double Authentication
Deadline Alerts
Summary Sheets
Amendments
Unlimited Storage
Standard
$24.99
per user per month
billed annually or
$34.99 billed monthly
Plus
$49.99
per user per month
billed annually or
$69.99 billed monthly
Small (<50 employees), Medium (50 to 1000 Enterprise (>1001 employees)
The Concord provides online editing and discussion capabilities eliminating the need to email documents back-and-forth. Track-changes provides a clear record of the evolution of a document,keeping track of who made specific changes. Every time an edit is made, a new version is created and a time stamped record is captured in the audit trail.
Concord has reinvented contract management by including intuitive and robust features for contract negotiation in a single all-in-one platform.View document changes in real-time with Concord. Stay organized by having previous document versions automatically saved in chronological order and color-coded to show who made specific changes. All versions of a document are permanently stored, even after a document has been executed, ensuring access regardless of team changes and improving compliance.
Simplify the collaboration process by communicating with colleagues, customers, and third-parties directly through Concord. Eliminate the need for emails, and permanently keep all the conversations in chronological order and saved with the discussion document. View discussions on executed documents from prior years should one need to provide context or prove intent in court. Electronic Signatures have risen to become a crucially important mechanism for business, public institutions, and individuals. e-Signatures are used to execute all types of agreements, including vendor transactions, sales contracts, HR agreements, and more. e-Signature software is designed to meet legal standards while drastically saving time and resources.Double authentication keeps documents secure and confidential.
Concord's e-Signature allows to easily invite multiple signers to affix secure electronic signatures online in moments. Digital signatures are fast becoming the new world standard, and as such, Concord provides unlimited e-Signatures completely free.Concord is the most comprehensive and robust contract lifecycle management software available, providing essential features required for effective follow-through after the contract has been executed.
Deadline alerts ensure users are taking advantage of new opportunities and managing contract performance. Summary sheets enhance organization with at-a-glance key clause tracking. And amendments track relationships between documents throughout the contract lifecycle. Concord provides unlimited storage for all customers and does not charge as storage needs increase. Maintain ties to vendors, customers, and colleagues even after a contract has been executed, and never forget about or lose an important document again.
You may like to read: Top Contract Lifecycle Management Software, Top Free Contract Management Software and How to Select the Best Contract Lifecycle Management Software for Your Business