Review
Compendium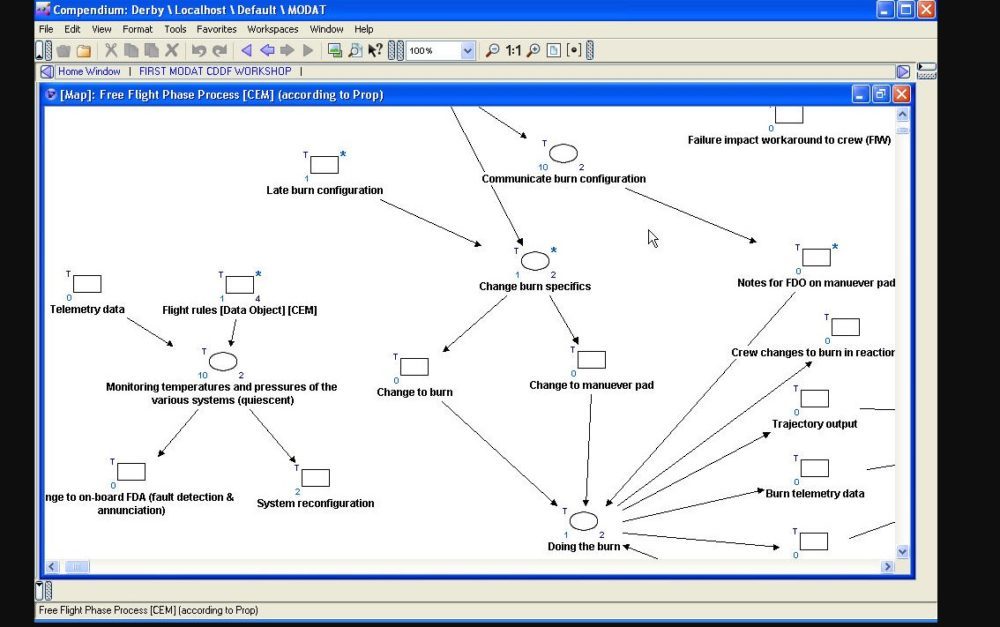 Overview
Compendium is about sharing ideas and breaking down the boundaries between dialogue, artifacts, knowledge, and data.
Qualitative Data Analysis Software Free
• Flexible visual interface
• Few constraints
• Managing the connections between information and ideas
• Support for structured working
• Visualizing the connections between people, ideas and information
• Mapping discussions and debates
Small (<50 employees), Medium (50 to 1000 Enterprise (>1001 employees)
What is best?
• Validated in both small and large scale projects
• Manage their personal digital information resources
• Real time capture and integration of hybrid material (both predictable/ formal, and unexpected/informal) into a reusable group memory
• Right representational formats
Compendium is a software tool providing a flexible visual interface for managing the connections between information and ideas. It places few constraints on how users organize material, though many have found that it provides support for structured working for instance, following a methodology or modelling technique.
Compendium's particular interest is in visualizing the connections between people, ideas and information at multiple levels, in mapping discussions and debates, and what skills are needed to do so in a participatory manner that engages all stakeholders. As an open, flexible tool, Compendium has myriad applications for information-intensive, intellectual work. Most of its global community, spanning all organizational sectors, are simply using Compendium to help them do their job.
Many people use Compendium to manage their personal digital information resources, since users can drag+drop in any document, website, email, image, etc, organise them visually, and then connect ideas, arguments and decisions to these. Compendium thus becomes the 'glue' that allows users to pool and make sense of disparate material that would otherwise remain fragmented in different software applications.
Users can assign their own keyword 'tags' to these elements (icons), create their own palettes of icons that have special meanings, overlay maps on top of background images, and place/edit a given icon in many different places at once: things don't always fit neatly into just one box in real life.
If users are technical, they can exploit its XML scheme, the Derby or MySQL relational database, and public Java classes to connect Compendium to other databases and computational services.