Commerzbank adopts SAS Customer Intelligence for multi-channel marketing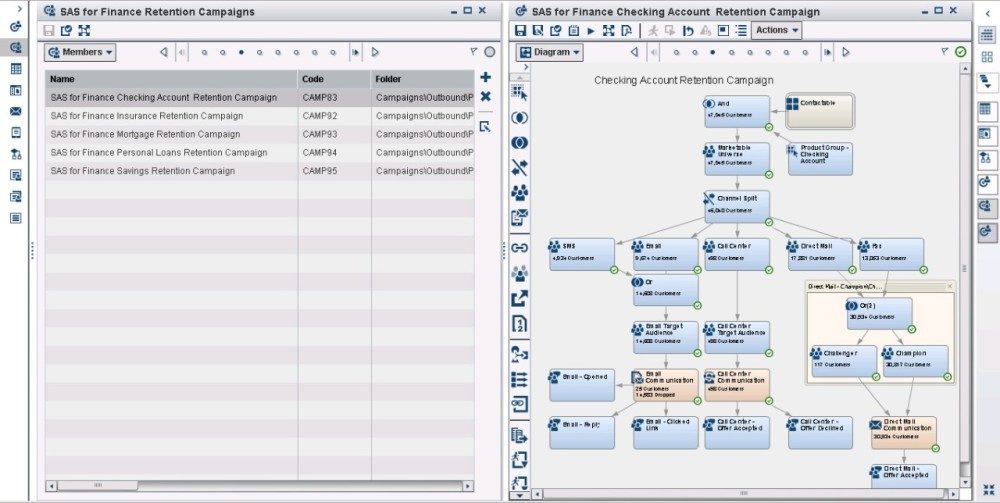 Commerzbank adopts SAS Customer Intelligence for multi-channel marketing : Looking to personalize communications with its 15 million private customers and 1 million business clients Commerzbank has selected SAS Customer Intelligence to support its multi-channel marketing program. "We want to deliver a consistent experience across all channels," said Michael Mandel, Divisional Board Member Private Customers at Germany's second largest banking institution. "Now we can offer our customers the specific products and services they actually need". Before the bank uses customers' data, it asks them to opt in. "Data protection is our top priority," added Mandel.
Once such an agreement is in place, Commerzbank provides an online portal individualized to each customer's preferences. The portal will deliver exclusive suggestions for new products that suit the customer's personal needs. This high degree of personalization is an important ingredient for enhancing customer experience, which is of critical importance for banks working to retain and grow each relationship.
"Commerzbank is hitting exactly the right note in balancing privacy and personalization," said Wilson Raj, SAS' Global Director for Customer Intelligence. "Many banks struggle with how to make customers feel known and welcomed, while also preserving their privacy. Aided by SAS Customer Intelligence, Commerzbank is setting clear expectations with the customer and building trust through consistent internal and external activities."
SAS is the leader in business analytics software and services, and the largest independent vendor in the business intelligence market. Through innovative solutions, SAS helps customers at more than 75,000 sites improve performance and deliver value by making better decisions faster.