Colony American Finance uses Domo Business Performance and Decision Making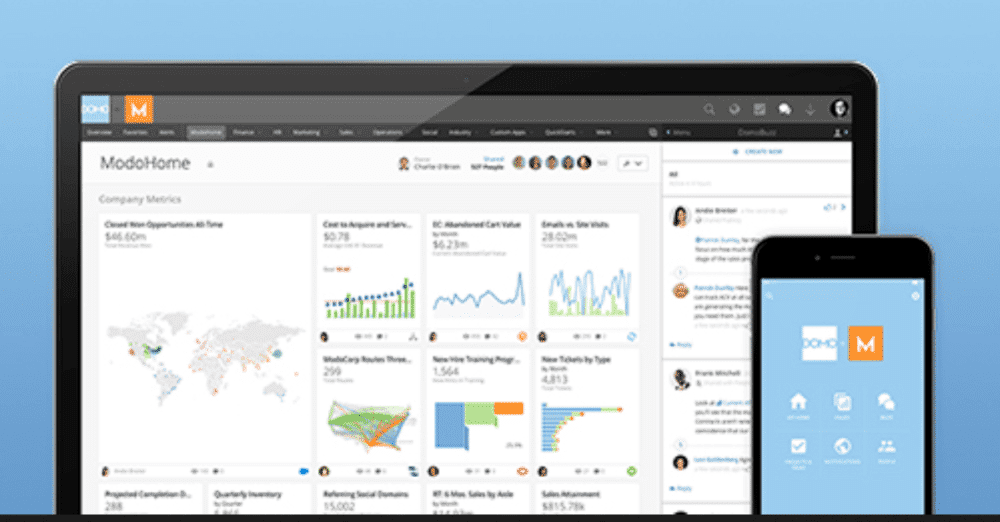 Colony American Finance, provider of acquisition loans, long-term debt financing for portfolios, and nonrecourse residential real estate financing for investors, has chosen Domo to improve the way its business is managed.As a company fully leveraging cloud-based technology, the team at Colony American Finance needed a comprehensive enterprise platform to acquire, integrate, disseminate and synthesize data points from platforms like Salesforce, Facebook, Pardot, Twitter, LinkedIn, Zillow and other critical business and marketing applications. Significant time was spent acquiring and analyzing data and information to understand what was happening across the business.
"Before Domo, we had to login to more than a dozen disparate technology applications and download data to manually create reports to provide a holistic view of our data," said Matthew March, CIO at Colony American Finance.
Domo provides a cloud-based business optimization platform with built-in data connectors that can easily pull together data from multiple data sources, expediting the company's time-to-market. It also provides the ability to deliver reports to executives and employees on the ground faster than ever before and helps drive profitability and customer reach.
"Marketing now has insight to spend our dollars to reach the right customers, sales can convert leads at a higher rate and operations has improved transparency into operational efficiency, productivity and exception management," continued March. "What would normally take months or years to achieve in traditional business intelligence implementations is available right out of the box with Domo and can be applied to every department in the organization."
By leveraging Domo's cloud-based platform, Colony American Finance achieved a positive return on their investment in under four months of using Domo. In addition, they avoided ongoing annual operational costs for IT engineering support staff to implement and maintain a traditional, internally hosted, enterprise data warehouse solution and business intelligence platform. Now, it has the right tools to query data in meaningful ways and draw on insights to provide better financial solutions to their customers.
Adding Domo on top of its cloud-based infrastructure further enables Colony American Finance to better utilize two of its most important strategic assets – its data and people. March added, "By partnering with our trusted vendors on day-to-day management of information security, disaster recovery and business intelligence, we have the flexibility to devote our staff to more strategic areas that affect higher-level goals within the company."