Cognitive cooking with IBM Watson: inventing a better Poutine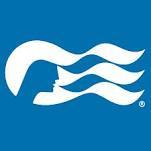 Cognitive cooking with IBM Watson: inventing a better poutine : The creative and analytical power of IBM Watson -- a cognitive computing system that can ingest and reason about vast quantities of information as well as learn and interact naturally with people -- is being applied to a uniquely Canadian challenge: inventing a better poutine, and every Canadian gets to vote on the results. Cognitive cooking with IBM Watson highlights the distinctive flavours of Toronto and Montreal, in a bid to help Canadians discover the potential of cognitive computing. IBM Watson represents a new era in computing history where systems that learn, as opposed to being programmed, will enable a new partnership between humans and computers that will enhance and scale human expertise. In this case, Watson helped chefs design novel recipes that feature unusual ingredient combinations.
"Cognitive cooking is a lot of fun but it's about much more than finding surprising and delicious new poutine recipes," said Robin Grosset, distinguished engineer, Watson Analytics. "This is really about demonstrating the power of Watson cognitive computing to solve some of the world's most complex problems and come up with new creative ideas that have never been thought of before. It's about demonstrating what's possible with one of the most important developments in IBM's 104 year history."
Watson processes information more like a human than a computer—by understanding natural language, generating hypotheses based on evidence, and learning as it goes. It processes vast amounts of data in many different forms, and learns from each interaction. Watson can sift through and understand massive amounts of data at unprecedented speeds – already 24-times faster than when it won the "Jeopardy!" championship against a panel of previous champions. It can help experts in literally any field find patterns and make connections quickly and easily.
As a result, Watson is already in use transforming business and society. Hundreds of IBM clients and partners across six continents, 25 countries, and 12 industries have cognitive computing projects underway on challenges ranging from finding more effective diagnosis and treatment options for cancer to creating new clothing designs.
In Canada, Watson projects are far-reaching. Computer science students at the University of Toronto developed an all-knowing digital legal assistant named Ross, that can scan countless legal files, finding relevant precedents in seconds that would take lawyers many hours to unearth. The Guelph - based company LifeLearn has created a decision support tool for veterinarians named Sofie, which can analyze information from text books, journals and associated veterinarian literature to provide vets with immediate evidence based treatment recommendations.
With Chef Watson, IBM is demonstrating that cognitive systems can also understand and reason about the big data behind cuisine – recipes, chemistry and food pairing theories – to help people drive new creations and combinations of ingredients. IBM is applying its learnings about cognitive cooking to other domains where innovation, discovery and design are necessary, serving up Watson as the ultimate assistant to professionals in industries including retail, healthcare and financial services.
To create new and unique poutine recipes, Watson has analyzed billions of ingredient combinations and regional flavour preferences to create five unique poutine recipes for each city. From February to early March, residents of Toronto and Montreal are invited to try the poutine recipes and vote online for their favourite. Canadians outside of those cities are also welcome to test the recipes and cast votes for their favourite Watson creation. The most popular recipe for each city will be revealed in early March.