Review
CockroachDB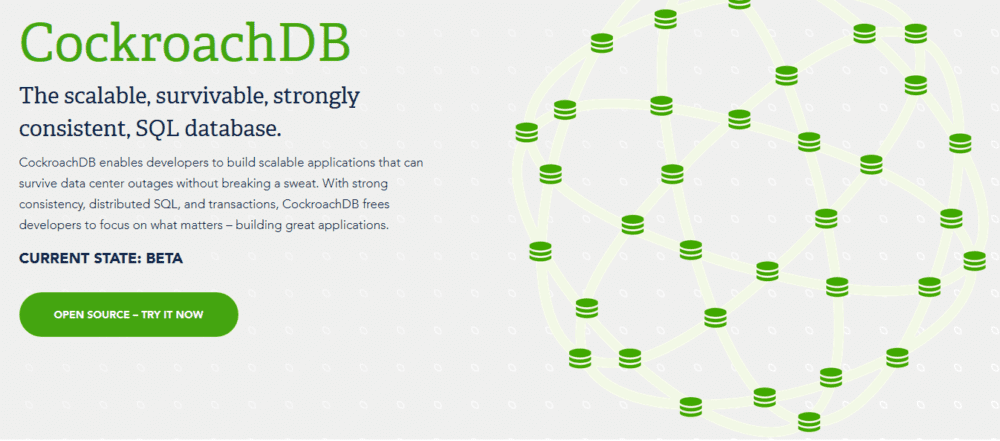 Overview
CockroachDB enables developers to build scalable applications that can survive data center outages without breaking a sweat. With strong consistency, distributed SQL, and transactions, CockroachDB frees developers to focus on what matters – building great applications.
Small (<50 employees), Medium (50 to 1000 Enterprise (>1001 employees)
CockroachDB is a survivable, scalable, strongly consistent SQL database, offering strong consistency, distributed SQL, high speed transactions and too for building great apps. It enables its users to go from the back to the front within a few clicks and steps. Due to the assistance of distributed database technologies pioneered by Google designed for web-scale applications, CockroachDB is independent of developers to make tradeoffs between time-to-market and scalable infrastructure.
CockroachDB is equipped with one of the strongest disaster recovery systems in the market, which means when the data center or cloud infrastructure goes offline suddenly or malfunctions even in the slightest, the application stays up. CockroachDB bonds data centers to give automated, transparently continuous service in the face of large scale outages; apps require no knowledge or special handling of failover conditions. This feature makes the software running even when the remaining conditions are not favorable enough. CockroachDB is a geo-replicated database with highly elastic reconfiguration that enables data access from even the lowest latency sources without having to sacrifice consistency and speed. CockroachDB is a scale-out, SQL RDBMS supporting for ACID transactions. Other plus features include: the option to view data history as well as record and store it for future use; the self-cleaning process for disks and storage devices etc; an independent and self-maintained app system which keeps building on itself when data is mismanaged or left without any categorization heads and such; the option to get online, high-definition Schema changes for the software, a smooth navigational user interface etc.