Review
ClustrixDB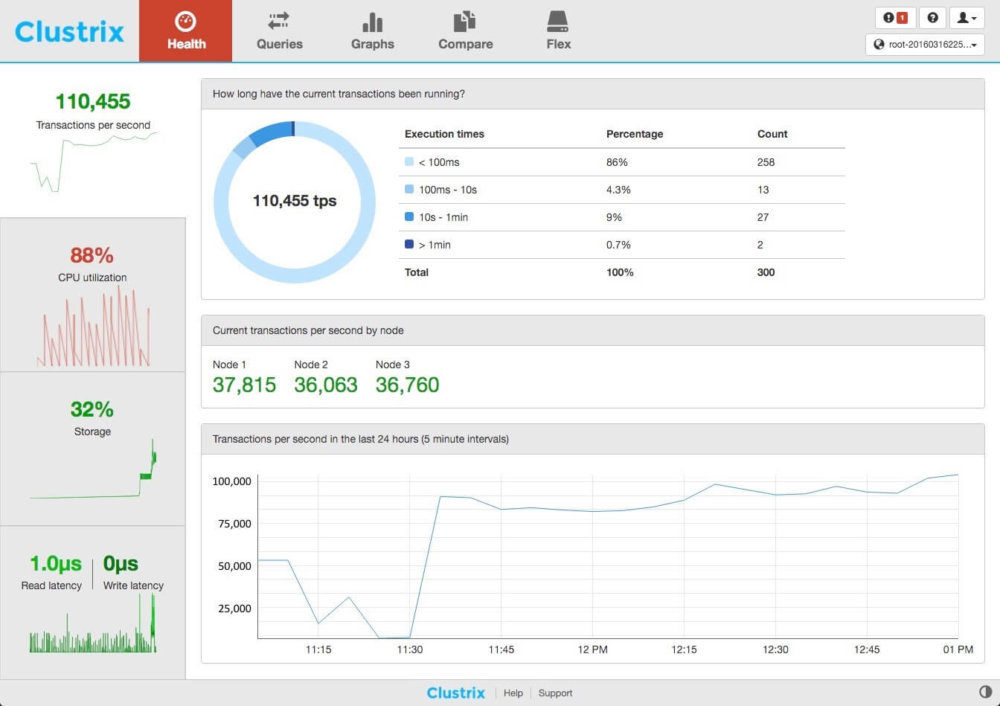 Overview
ClustrixDB offers built-in high availability and is largely self-managing and can simply add database servers to grow capacity, throughput, and eliminate downtime due to hardware failures.
Small (<50 employees), Medium (50 to 1000 Enterprise (>1001 employees)
CLustrix DB is a self-management system which does all the complicated operations itself and adds servers to increase capacity, throwput and removes the chances of time delays due to failures in hardware. Clustrix DB has built in optimized tabs which categorize data into easily accessible sections and heads; an efficiently working self-management database system which saves time and effort by its self-procession; a new, browser-based user interface called ClustrixDB GUI; better durability and scaling options, efficient database flexing up and down ; a scale-out SQL which allows you to add nodes and hence serve more users; handling massive transaction volume with its in-built management system; real-time analytics on customers' live operational data; simple migration for SQL codes etc. . The introduction of a revolutionary new interface, the Clustrix GUI provides an optimized browser based interface. The health dashboard has been finely tuned to give a quick and detailed insight into the performance of many important metrics such as latency, Memory, transactions per second etc.
It includes the Cloud DevOps Assist – it lets developers optimize their database in such a fashion that not only is the workload streamed smoothly, but the query cache for reuse and options to view data statistics lets customers aware of the where, when and how concerning their data and how it is being handled by third parties.As applications pile up, CLustrix DB handles the massive transaction volume of these applications without any replacement of hardware, code changes or the need of shifting through databases.