Review
CloudPhone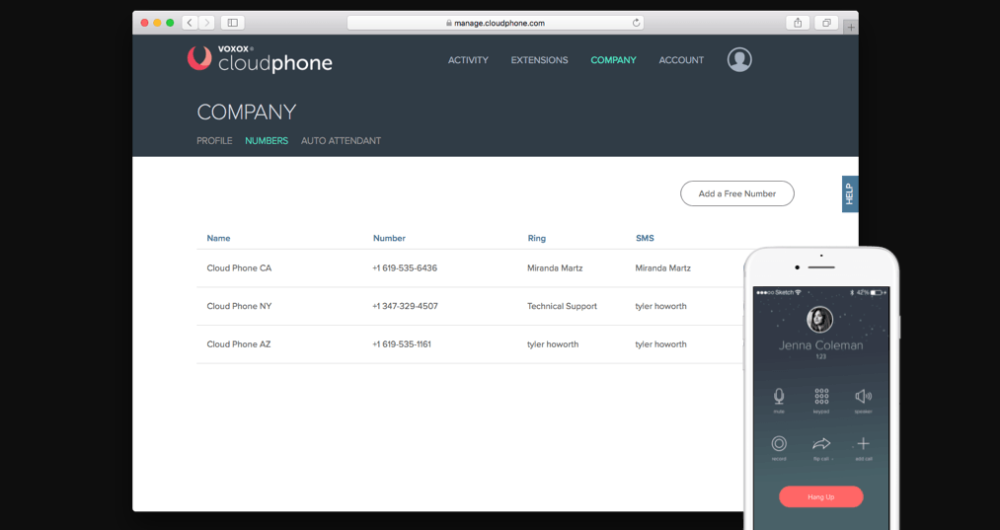 Overview
CloudPhone is a software that lets you grow your business.
• Business phone numbers
• All in one management portal
• Virtual receptionist
• Basic - $24.99/mo
• Professional - $34.99/mo
• Small business - $64.99/mo
Small (<50 employees), Medium (50 to 1000 Enterprise (>1001 employees)
What is best?
• Call routing
• Call recording
• Call screening
• Conference calling
• Multiple virtual receptionists
• International call forwarding
What are the benefits?
• Works with any mobile or landline phones
• Enables easy text messaging with your business number
• All your voicemails are transcribed and sent directly to you
• It can work over the internet – cuts out expensive phone company contracts
CloudPhone is a software that lets you grow your business. The software works with any mobile or landline phones that you already have; therefore, there's nothing more for you to buy.
On top of that, it works over the internet – making it cheaper than other software providers. Some of the features provided by CloudPhone include virtual receptionist, business SMS, virtual phone numbers, enhanced voicemail, intelligent call routing, all in one management portal, and business phone numbers.
The virtual receptionist allows you to answer routes and manages your calls for you. On top of that, the virtual receptionist ensures your calls are answered with a professional greeting along with a menu system that routes the caller to the right message, voicemail, or message.
Nonetheless, you can add more numbers or extensions from your management portal and control how and when your calls are answered and routed. The business SMS feature allows your company to stay connected efficiently by allowing you to send and receive messages instantly from your business number at no additional cost. Small businesses can use CloudPhone to quickly and affordably set up virtual phone numbers without having to purchase hardware.
The enhanced voicemail feature ensures your voicemails are automatically transcribed before they are delivered. The intelligent call routing feature enables you to simply route your virtual phone numbers to your smartphone. You can also route your virtual phone number to your smartphone. The all in one management portal provided by CloudPhone simplifies the management of your virtual phone system providing you the flexibility needed in today's mobile world.