Review
Cloud Foundry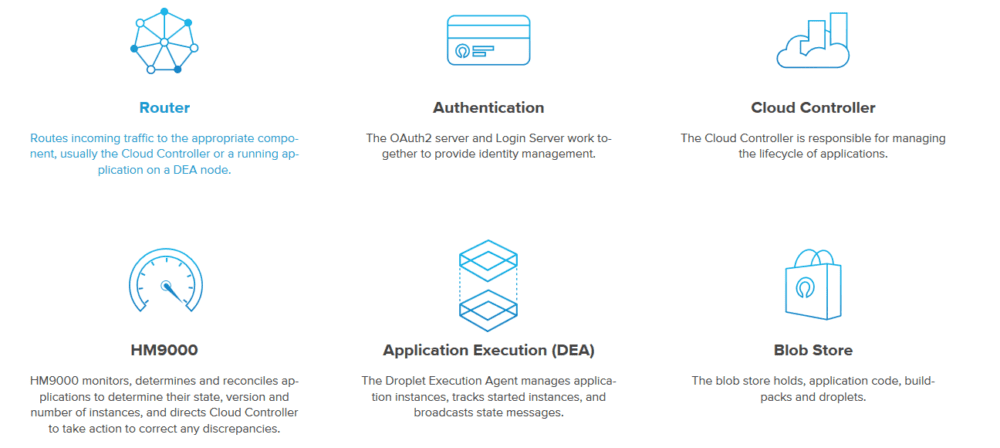 Overview
Cloud Foundry gives companies the speed, simplicity and control they need to develop and deploy applications faster and easier.
Rapid Application Development Platform
It is economical
It is easy to use
Easy to start
Gives users full control
Small (<50 employees), Medium (50 to 1000 Enterprise (>1001 employees)
Cloud Foundry gives companies the speed, simplicity, and control they need to develop and deploy applications faster and easier. It allows users to gain flexibility and control over your choice of languages, frameworks, application services and clouds. Portability is ensured, vendor lock-in eliminated. As the global industry standard for PaaS open source technology, the author of the program operates under open governance by contribution model.By connecting brainpower and computing power, the software helps to reduce development times and accelerate how applications are designed and delivered. Additionally, it empowers companies to cut the weeks and months once needed to develop and ship new applications to just days, hours, even minutes, Cloud Foundry makes faster easy.Built on hardened production infrastructure for global enterprises, the platform ensures scalable microservices and continuous deployment, faster cycle time and higher reliability. Everything is fully scalable, including the platform itself.
Moreover, the solution routes incoming traffic to the appropriate component, usually the Cloud Controller or a running application on a DEA node.The Cloud Controller is responsible for managing the lifecycle of applications.
It monitors, determines and reconciles applications to determine their state, version and number of instances, and directs Cloud Controller to take action to correct any discrepancies.The software's Droplet Execution Agent manages application instances, tracks started instances, and broadcasts state messages.When a developer provisions and binds a service to an application, the service broker for that service is responsible for providing the service instance.
Furthermore, Cloud Foundry uses NATS, a lightweight publish-subscribe and distributed queueing messaging system, for internal communication between components.Its metrics collector gathers metrics from the components. Operators can use this information to monitor an instance of Cloud Foundry.