Review
Circos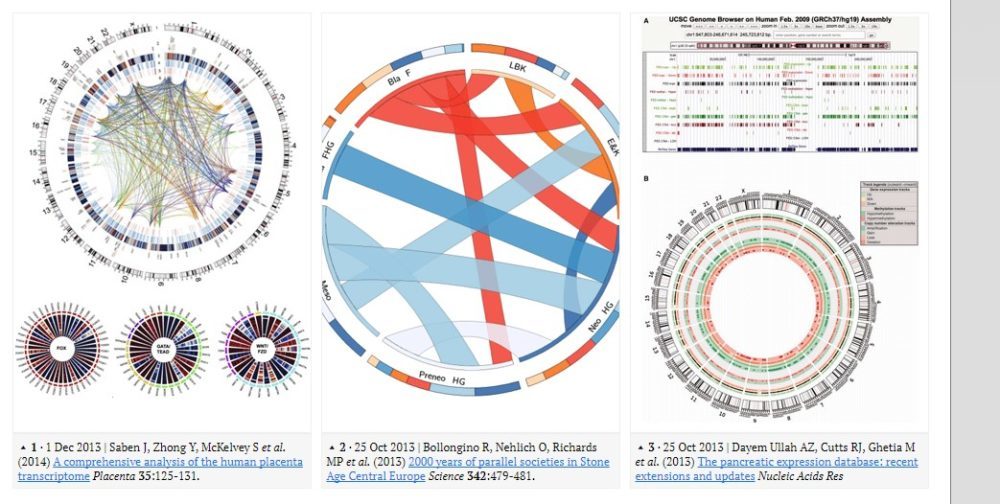 Overview
Circos is a software package for visualizing data and information. It visualizes data in a circular layout — this makes Circos ideal for exploring relationships between objects or positions.
Chart Builder Software Open Source
• Plot types
• Dynamic rules
• Global and local zooming
Small (<50 employees), Medium (50 to 1000 Enterprise (>1001 employees)
What is best?
• Plot types
• Dynamic rules
• Global and local zooming
Circos is known as a software package that is used to visualize various data and it is done in a circular layout. It was originally designed or introduced to visualize genomic data including structural variations and alignments.
Over the years, Circos has changed and additional support was offered such as scatter, line, histogram plots and heatmap. Originally, it was designed to visualize genomic data, but it can now be used to create data from any field. This is a big swtich from genomics field to visualizing migrations to mathematical art.
The circular layout, which Circos is known for, makes this software ideal in exploring the associations between positions and objects. The circular setup is also beneficial for many reasons and one of them is being attractive. Circos is also used in publication specifically in creating quality illustrations and infographics containing large and rich data.
This software is also known for its flexibility. Aside from being flexible, Circos can also be set for automation. Information can be delivered and processed seamlessly with excellent style and functionality.
It can be used to show any kind of data, but is specifically recommended for layering various data to come up with some highly-styled infographics, both with visual and texture influence. Also, what's good about Circos is that it does not make assumptions in handling your data, it uses very simple input data set up, and makes customization and image creation a lot easier. This is where Circos proves that it strikes a balance between functionality and ease of use.
You may like to review: Top Data Visualization Software, Free, Open Source and Top Data Visualization Software and How to Select the Best Data Visualization Software for Your Business