Review
Chase Paymentech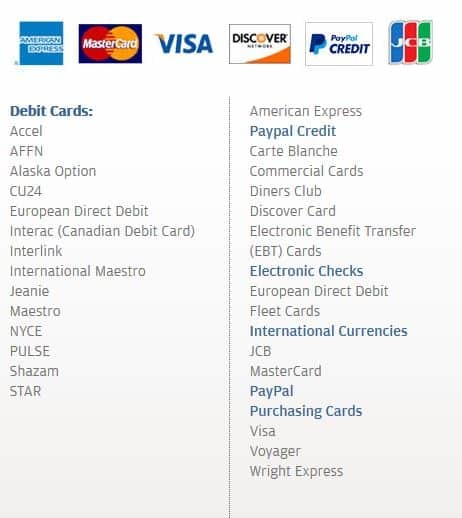 Overview
Orbital Virtual Terminal allows you to manage online, telephone, or mail order payments through your Internet browser.Paymentech Online allows multi-channel and large e-commerce merchants to manage their account online.
Web Payment Gateways and Processors
•Secure
•Convenient
•Diversified
•Customized
Small (<50 employees), Medium (50 to 1000 Enterprise (>1001 employees)
What is best?
•Secure
•Convenient
•Diversified
Chase Paymentech comprehensive set of online payment products makes it quick and easy for you to join the e-commerce revolution and let to take advantage of the many benefits of credit and debit card acceptance at the point of sale.Many institutions have chosen Chase Payment Solutions because they can trust these products and technology.
Their state-of-the-art, secure payment platforms provide some of the most advanced payment solutions available in the marketplace today, both online and at the point of sale.The solutions provide enterprises with a diversity of solutions that are intended to make point of sale payments easier and more secure.
Under this category, businesses can enjoy solutions such as Credit Card Machines, POS Systems, Future-Proof Terminal, iTerminal, Online POS Terminal, Ingenico iCT250, Verifone VX520, and Verifone VX680.In addition, Chase provides companies with secure Online Payments. Some of the options from which users can choose are: Online Payment Processing Products, Orbital Payment Gateway, Orbital Managed Billing, Orbital Customer Profile Management, Orbital Virtual Terminal, Hosted Pay Page, Account Updater, Mobile Payment Processing, Mobile Credit Card Processing Solutions, and Chase Mobile Checkout.
Another are that the Chase solutions come in handy is secure and diverse payment methods. Some of them are listed below as follows: Accept Payments, Debit Cards, International Payments, Recurring Payments, Electronic Check (E-check), Purchase Card, PayPal, and PayPal Credit.Fraud and Security is another area of specialty that the Chase array of payment solutions focuses on. Some of the options from which users can choose are: Safetech Fraud & Security Solutions, Safetech Fraud Tools, Safetech Encryption, and Safetech Page Encryption.
In the process of wanting to enable businesses and other institutions to enjoy convenient online processes, Chase also offers Online Reporting solutions. Some of them are listed below as follows: Online Reporting, Resource Online, Paymentech Online, Online Chargeback Management, and Mobile Dashboard.