Review
CapsuleCRM Free Edition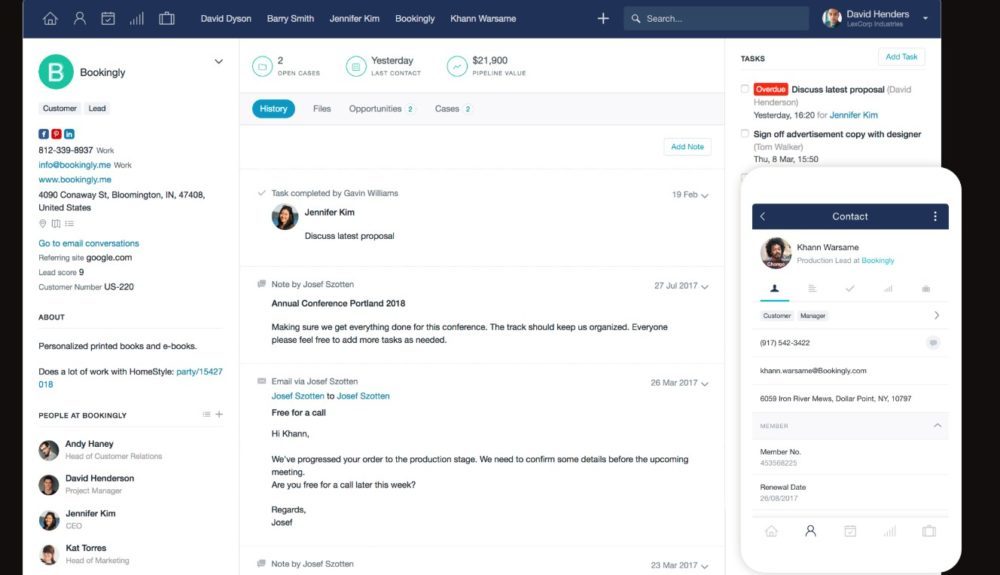 Overview
CapsuleCRM Free Edition is free Up to 2 users, 10MB storage and 250 contacts, Unlimited opportunities and Unlimited cases.
• Free Up to 2 users, 10MB storage and 250 contacts
•Unlimited opportunities and Unlimited cases
Small (<50 employees), Medium (50 to 1000 Enterprise (>1001 employees)
What is best?
• Capture emails and attach notes, conversations, docs, and files into a contact's history
• Create tasks and share with co-workers
• Add and complete tasks that need to be done for each contact
• Customize categorize for tasks and update colors to fit the process
• Manage tasks for specific contacts, opportunities, organizations or cases
• Links tasks with contacts
• Enter a description for tasks which need some detail
What are the benefits?
• Eliminate fragmented customer information in spreadsheets and emails
• Have a complete view of your customers
• Gives you more time to take care of customers and make more sales
• Store and manage all your business contacts in one place
CapsuleCRM provides features that include management of contact, tasks, and calendar, sales pipeline, tracks, Capsule mobile, and customization of Capsule. In the management of contacts, we have several tools.
The feature allows sharing of contacts with co-workers to ensure there is a single up-to-date view of the contacts. The contact management feature enables adding of notes about conversations had quickly as well as how the contact is known. With the contact management, businesses have an excellent platform to attach documents, agreements, proposals, and other files as well as import contacts from Outlook, spreadsheets, vCard, and any CSV file.
The tasks and calendar feature facilitates creating tasks for appointments, meetings, phone calls, and submission deadlines. The task and calendar feature offers a perfect platform to link tasks with contacts, opportunities or cases, therefore, making it easy to refer back to what the task was about. The sales pipeline feature enables sharing of opportunities with co-workers to enable secure collaboration.
The sales and pipeline feature gives a quick summary of opportunities on the go via the sales dashboard that includes potential values, where they are up to, and what needs to be done next. The sales and pipeline feature also enables keeping track of the history of an opportunity by adding notes and attaching documents.
The tracks feature facilitates powering up of the task workflow using tracks to ensure one never misses a step in the sales process. With the tracks feature, it easy to use a track to ensure all the capsule users go through the same winning process to maximize the conversion rate.
You may like to read: Free, Open Source and Top Customer Relationship Management (CRM) Software, How to Select the Best Customer Relationship Management Software for Your Business and Steps for a Successful Small Business CRM Implementation