Review
Buxfer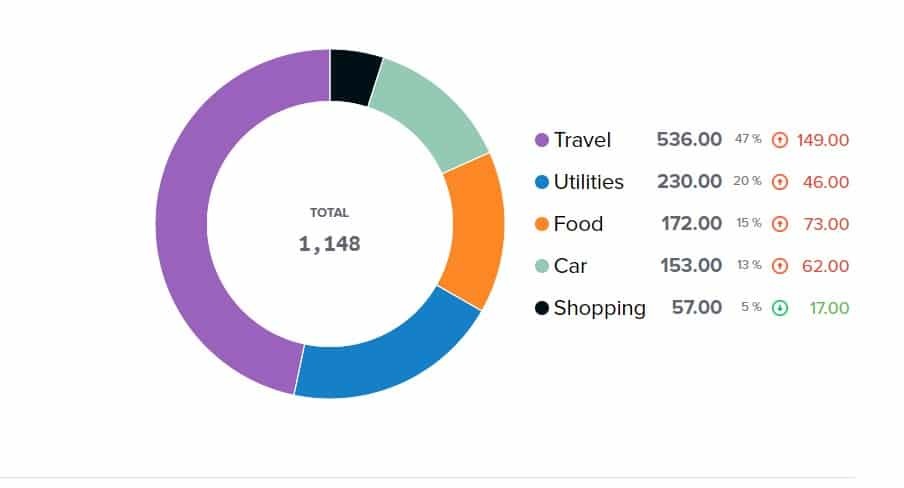 Overview
Buxfer helps you see all your accounts at one place, understand where your money goes, reduce unwanted spending, and save for future goals.
Personal Finance Software
• Secure automatic sync
• Upload statements
• Reports
• Budgets
• Forecast
• Shared expenses
• Plus - $3.99 / month
• Pro - $4.99 / month
Small (<50 employees), Medium (50 to 1000 Enterprise (>1001 employees)
Buxfer is a free finance web app for managing your own expenses, including a group's expenses. It provides all the connectivity options you need for a home finance software. With Buxfer, you will be able to generate reports on who owes what. It also has an IOU view.
To get access to unlimited accounts, make unlimited budgets, and create all the bill reminders your checking account can hold, you will need to pay for the Plus or Pro accounts. One of the most important features for Buxfer is budgeting. You can set a spending limit weekly, monthly, or yearly and adjust the budget for each individual tag. The budget screen gives you an overview of your balance and limits, totals and average dollar amount of your expenses.
Buxfer also has another feature called shared expense tracking that allows you to send money to family and friends to settle informal bills. It also has a reporting feature that generates reports easily. The expense and income reports are represented using pie charts. The dashboard provides you with a quick overview of your account and alerts you if anything is off your budget. Buxfer is excellent for creating simple budgets.
It lets you create and track budgets and allows you to use tags so that you can better categorize expenses. Buxfer also automatically downloads your transactions and update your accounts. You can also report transactions or query balances via SMS through Twitter. Buxfer offers mobile apps for both Apple and Android products, and you can also access the website from your mobile browser. You don't need any additional software to sync your information between your devices. If you have Dropbox, you can opt to have your automatic backups saved there daily.