Review
Brand Embassy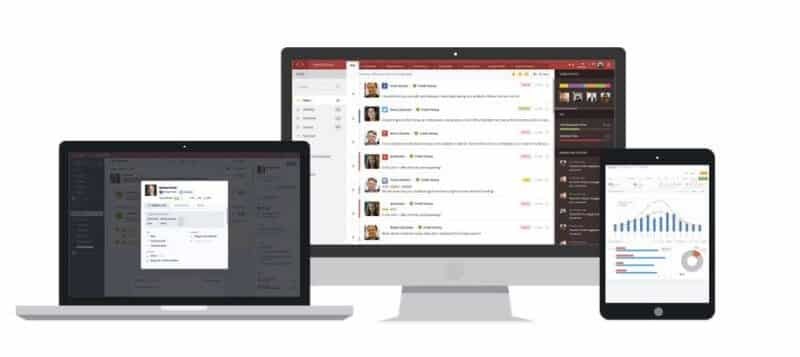 Overview
Brand Embassy helps companies acquire and retain customers through digital customer service at scale.
•Acquire New Customers
•Keep Customers Satisfied
Free, Freemium, Subscription
Small (<50 employees), Medium (50 to 1000 Enterprise (>1000 employees)
What is best?
•Acquire New Customers
•Keep Customers Satisfied
•Real time Overviews - at-a-glance performance
•Customizable Dashboards - fully customizable dashboards
•Control & Efficiency - update routing in real time
What are the benefits?
•Connect All Channels
•Build Relationships
•Scale Effortlessly
Brand Embassy is Social Customer Service software built to provide the best customer experiences. The software can automatically connect customer's conversations from private and public social media into one customized dashboard. Customers request on social media are automatically ticketed and given to the most capable service agent based on intelligent routing rules. All customer mentions are synced into real-time with brand embassy and turned into tickets. Customer profiles are integrated which increase first contact resolution and help in giving customers a good experience and building better relations with them. The software provides a collaborative team function which allows large teams to work together by allowing them to leave notes on specific tickets or customer profiles for shift changes, approval processes to avoid conflict over sensitive issues and the building of teams on area of expertise or channels. Brand Embassy automates certain aspects of customer service that gives agents the chance to focus on building better relations with customers. The navigation feature guides agents through complex customer service tickets with instant updates to speed up the process. The smart response feature allows formulation of replies on recent activities or keywords so that agents can move through the queue quickly. Data analysis features are provided that give managers insight into various trends and conversations about the company or competitors or any other keywords that they choose to monitor. Workflow reports analyze team and agent productivity so that SLAs and KPIs are met. Data security is provided through constant monitoring to make sure all networks and applications are secure and data is backed up on a regular basis.