Review
Creatio CRM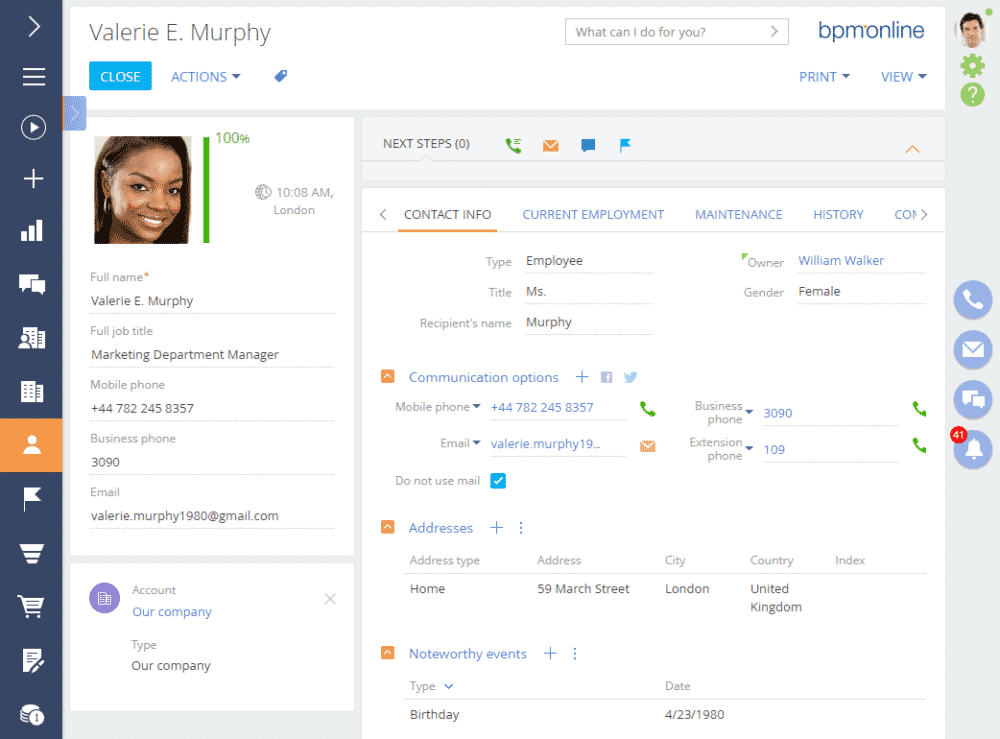 Overview
Bpm'online offers three seamlessly integrated products for marketing, sales and service on one platform that can be used separately or in a bundle
Small (<50 employees), Medium (50 to 1000 Enterprise (>1001 employees)
Bpm'online offers three seamlessly integrated products for marketing, sales and service on one platform that can be used separately or in a bundle. Bpm'online offers three products on one platform to connect the dots between marketing, sales and service. The system delivers end-to-end processes to manage the complete customer journey – from lead to order to continued customer service excellence.
The Marketing module provides users with functionalities that can map out customer journeys based on data about your target demographic as well as the purchasing patterns of potential clients. The Sales module is where users can plan the sales cycle for each customer. This allows sales personnel to easily pick up where your marketing experts left off. The Service module provides users with the tools they need to offer hands-on and personalized assistance to their customers.
Bpm'online is a global business software company leading in the space of business process automation and CRM. The company has been highly recognized as a market leader by key industry analysts. Its intelligent platform accelerates sales, marketing, service and operations for thousands of customers and hundreds of partners worldwide.
You may like to read: How to Select the Best CRM Software for Your Business, Top CRM Software, Free, Open Source CRM Software and Best Practices for CRM Implementation.
Bpm'online CRM Videos