BPER Group's Alfresco platform Integrate with Expert System's Cogito semantic technology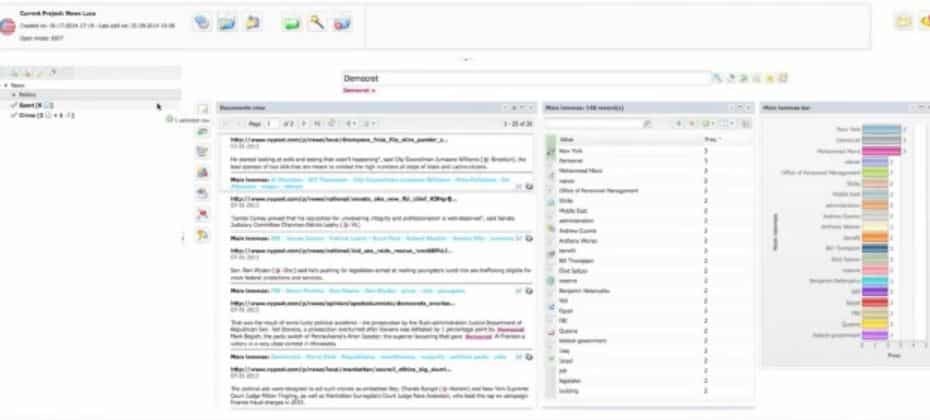 BPER Group's Alfresco platform Integrate with Expert System's Cogito semantic technology : Expert System is a leading provider of information access solutions based on the proprietary, patented, multilingual semantic technology of Cogito. Using Expert System's products, enterprise companies and government agencies can go beyond traditional keyword approaches for the rapid sense-making of their structured and unstructured data. Expert System technology has been deployed to deliver solutions for a vast range of business requirements such as semantic searches, open source intelligence, multilingual and big text analytics, natural language processing and the development and management of taxonomies and ontologies.BPER Group, is an Italian banking leader and its open source, enterprise content management Alfresco platform, effectively manage the organization's strategic information.Integrated in the Alfresco platform, Expert System's Cogito semantic technology ensures the effortless retrieval of business content thanks to customized classification and extraction of the most important elements of every document contained in the company's knowledge base.
For the BPER Group solution, the CASTGroup implemented Cogito semantic intelligence to enable more efficient, rapid and accurate access to documents through enriched and expanded search options that allow users to instantly find all the information they need. After first analyzing and interpreting the precise meaning of all content in the indexing phase, Cogito automatically creates categories and entities and identifies key phrases and relations in content. By understanding the meaning of words in the context of Gruppo BPER's content, the system is able to distinguish between the different meanings of the term "account": "The explanation does not account for" "Withdrawal from account #1234".
Marcello Pellacani, VP Strategic Partnerships, Expert System, commented: "The collaboration with CASTGroup for the integration of Cogito in the Alfresco platform has achieved great results and positions Expert System semantic technology as an essential element of an innovative business solution."