Review
BP Logix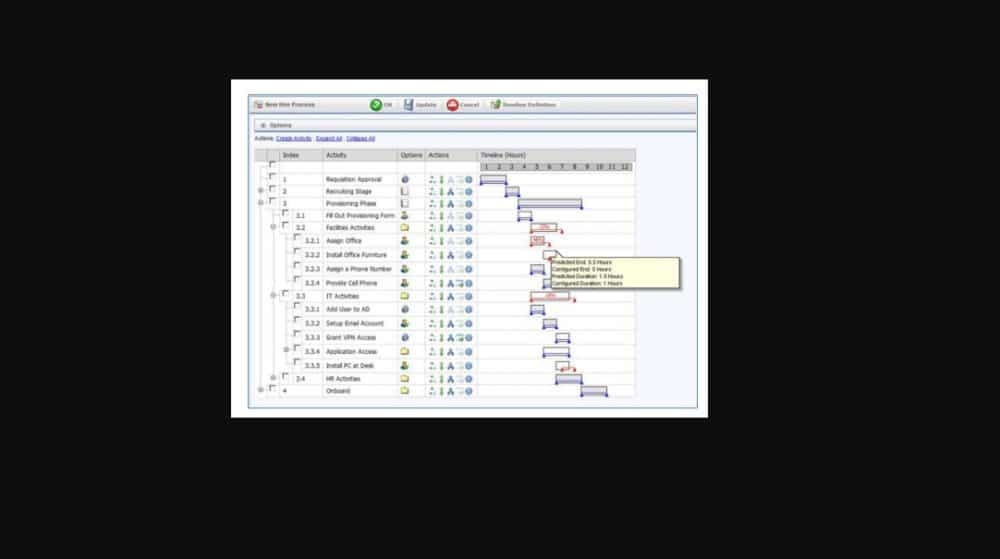 Overview
BP Logix Process Director is an award-winning business process management software, the BPM solution of choice for organizations faced with workflow and business process management challenges.
Business Process Management Software,Workflow Automation Software
• Process Timeline
• Web-based
• Zero Programming
• Electronic Forms (eForms)
Small (<50 employees), Medium (50 to 1000 Enterprise (>1001 employees)
What is best?
• Process Timeline
• Web-based
• Zero Programming
• Electronic Forms (eForms)
What are the benefits?
• Workflow Software
• Business Rules Engine
• Integration
• Knowledge Management
• Security & Governance
• Dynamic Case Management
BP Logix is an intelligent business process management (BPM) and workflow platform which enables users to rapidly develop digital business applications with no-code or low-code interface necessary and drives digital transformation and setting new benchmarks for agility, customer engagement, and speed to market processes.
BP Logix provides features such as rapid prototyping and creation of workflow-, case-, or event-driven digital applications, configurable and reusable business rules driving every aspect of application behavior and user experience, great HTML5 user interface and reporting tools, robust security, easy auditability and full accountability, wealth of data and application connectors supported by a data virtualization layer, social network integration and federated authentication, essential building blocks, rapid deployment of customer-facing and supply-chain facing digital applications, integration with digital payment platforms and a strong administrative tools for architecting and managing users' application environment.
BP Logix also provides business process management embedding for business intelligence products, identity management systems, CRM/ERP applications, case management applications, document-centric products, grant processing systems, claims processing software, financial applications, and policy and procedure systems.
BP Logix business process automation solutions offer information technology change control, human resource automation, AP and invoice management, capital appropriation requests, policies and procedures, composite applications, and review and approval; maintenance services training and education classes, turn-key process and content management implementations, custom integrations, and process management and automation consulting. BP Logix also boasts of a goal-driven action, data virtualization, new and enhanced dashboards, and a customized user experience for organizing outstanding tasks, overseeing day-to-day operations performing system audits and providing an intuitive way to find the data user need at a glance.
You may like to read: Top Open Source and Free BPM Tools and How to Select the Best Business Process Management (BPM) Software for Your Business