Review
BlueCamroo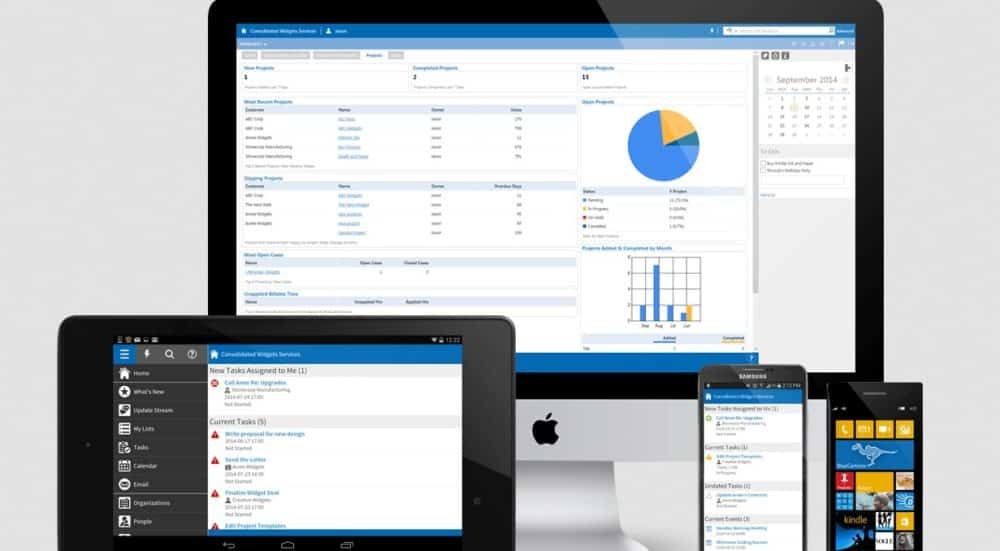 Overview
The BlueCamroo Management Platform is a SaaS-based solution that fully integrates and automates Lead Management, Customer Relationship Management (CRM), Social CRM, Project Management (PM), Time Tracking, Billing, Expenses Management, Customer Support Ticketing, Email Marketing, and more
• Smarter CRM
• Seamless Collaboration
• Task Management
• Social Networks Integration
• Lead Management
• Sale Pipeline Management
• Project Management
• Time Tracking and Billing
• Expenses Management
• Customer Support
• Invoicing and Getting Paid
• Business Process Automation
• Email Marketing
• Reports and Dashboards
• 3rd Party Integrations
• $ 41 per User/Month billed annually or $49 month-to-month
Small (<50 employees), Medium (50 to 1000 Enterprise (>1001 employees)
What is best?
• Smarter CRM
• Seamless Collaboration
• Task Management
• Social Networks Integration
• Lead Management
• Sale Pipeline Management
• Project Management
BlueCamroo is an all-in-one, integrated application hybrid which unites CRM, Email Marketing, Social Network Search and Intelligence, Project Management, Support, Time Tracking, Expenses Management, Billing, Collection and Collaboration tools in a single, integrated application and all designed and built from the ground up to work perfectly together to help users run their business better.
BlueCamroo offers features such as Unlimited Contacts, Unlimited Opportunities, Unlimited Projects, Unlimited Cases, Unlimited Workflows and Unlimited External Users. BlueCamroo's unique, patent-pending design makes it the most modern and flexible CRM solution in existence where contacts users deal with can work for multiple companies at a time (and for themselves), and users can track their key contacts and their relationships over time as they move from company to company.
BlueCamroo enables users to create unlimited Web-to-Lead forms to place on their website, blogs, and any other online properties so when a visitor completes their web form, their details are automatically entered into BlueCamroo as a lead.
BlueCamroo also has reporting and dashboards where managers can easily track their sales pipeline from start to finish and with its several key Pre-Defined Opportunity Reports including the Opportunity Sales Pipeline, users get to see weighted sales projections as well as actual vs. estimate sales figures.
BlueCamroo supports all areas of project management such as to-dos, track time, and schedule meetings, manage whole project stages, control sign-offs, manage invoicing, link dependencies and manage resources. BlueCamroo also includes Timers that run right on users' web page to help ensure users capture every piece of time accurately both for billing and tracking purposes.
You may like to read: How to Select the Best All in One CRM Software for Your Business and Top All in One CRM Software