Review
Bloomfire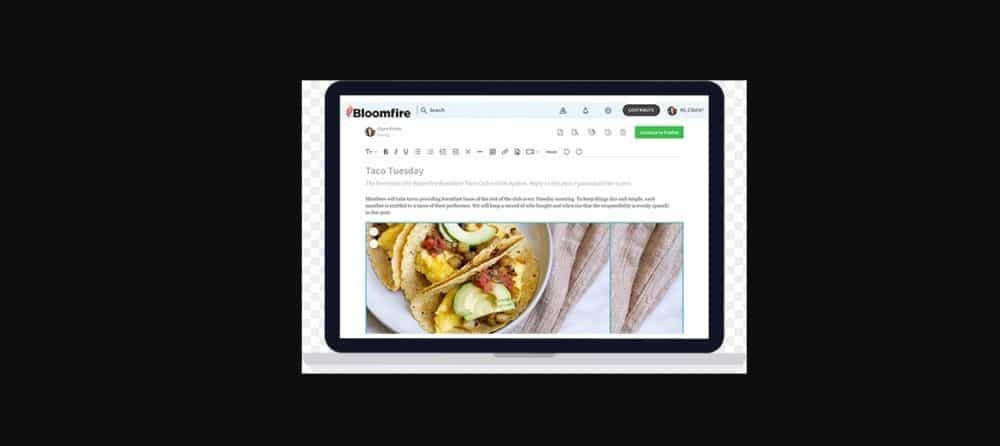 Overview
Bloomfire's analytics tell you how your team is interacting with content — and how each piece of content is performing. Custom metrics give you the power to drive process improvements across your organization for better results.
Sales Enablement Platform
• Advanced analytics
• Salesforce Integration
• SSO
• API access
• Content management
• Auto-tagging
• Basic – $9/user/month (billed annually)
• Plus – $17/user/month (billed annually)
• Enterprise – Custom prices
Small (<50 employees), Medium (50 to 1000 Enterprise (>1001 employees)
What is best?
• Advanced analytics
• Salesforce Integration
• SSO
• API access
• Content management
• Auto-tagging
Bloomfire is a knowledge management toolset that enables users to easily find the information they need and share it out quickly. Bloomfire is used by many leading companies for empowering sales & marketing, customer service, and employees.
Bloomfire's intuitive interface makes it easy for your users to learn the system, and start creating and sharing information quickly. Bloomfire enables you to effectively close deals faster with guarantee for a quick return on investment.
With Bloomfire, information is indexed and categorized by author, group, or categories established by your organization, meaning everything is easily searchable. Bloomfire automatically transcribes video content, so you can find videos easily and pinpoint the exact moment in the video when your search term appears. Bloomfire's uses proprietary artificial intelligence algorithm to establish which pieces of content share contextual similarities, and recommend that content to encourage engagement.
Bloomfire allows you to schedule posts for publishing and un-publishing, and set up reminders to review content to ensure all information is up-to-date. Bloomfire advanced analytics lets you know which content engages customers the most so that you curate your data based on actionable insights. Bloomfire encourages collaboration and communication between team members by allowing posts to be edited or responded to with free form comments or high fives. It allows you to create user groups and control access using SSO capabilities.
Bloomfire integrates through an open API, so set-up, implementation and adoption is seamless, with minimal down time. Bloomfire enables you to easily upload and manage of any type of content from your desktop or an online drive like Google drive, Dropbox, Microsoft OneDrive etc. Bloomfire can be accessed from any device running on iOS or Android mobile apps.
You may like to read: How to Select the Best Sales Enablement Platform for Your Business and Top Sales Enablement Platforms