Review
BizzMine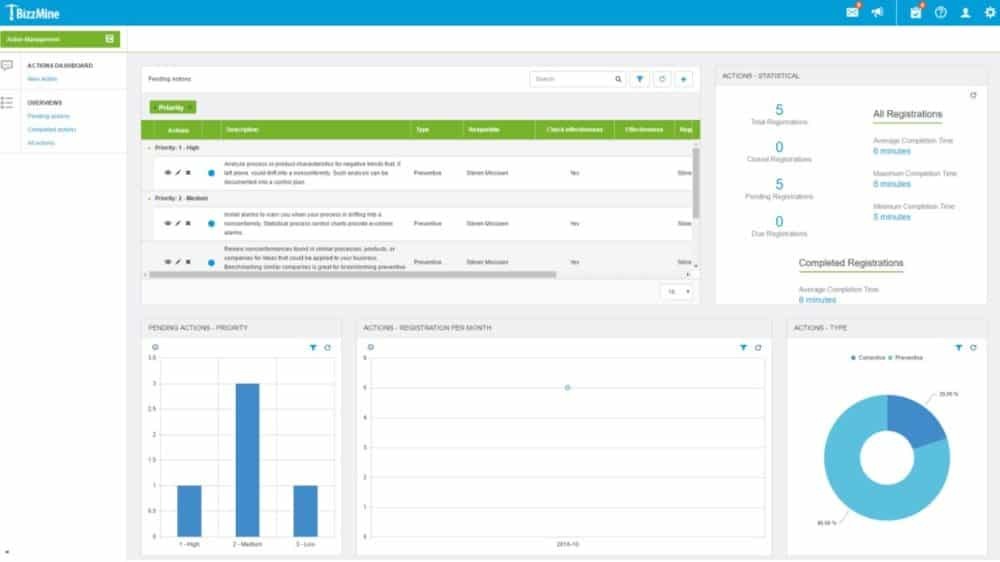 Overview
BizzMine is online workflow software - looking after the data that is either not structured in your organization already, or is scattered and not collectively managed.
Workflow Automation Software
• Portability
• Tasks & Notifications Overview
• Scalability
• Professional - $ 25/user/month (paid annually)
• Enterprise – Get in touch
Small (<50 employees), Medium (50 to 1000 Enterprise (>1001 employees)
What is best?
• Flow designer
• Form designer
• Dashboards
• Widgets
• Workspaces
• Linked data collections
• Easy permission management
What are the benefits?
•Collect, collaborate and share your data
•Allows you to draw powerful workflow processes in just a couple of minutes
•Create and share stunning dashboards that combine great charts
BizzMine is a no code online business process management software which enables users to manage information including contact numbers, company addresses, web address and social media, adds notes and contact, tracks appointment history, events and emails, provides complete history and share appointments with others then schedule them according to the user's convenience.
BizzMine has features such as contact management, calendar, document sharing feature, to-do list, data import/export, basic reports and online customer support. BizzMine is capable to properly manage contact detail and information including every possible field such as contact numbers, company addresses, web address, and social media with customization option.
BizzMine also allows users to add personal tags with documents for quick retrieval, organization, upload and share files. BizzMine lets users assign task and document right to co-workers with respect to organizational hierarchy or link contact details with companies and define their function and role. BizzMine draws powerful workflow processes in just a couple of minutes.
BizzMine also creates stunning dashboards with statistical data, HTML content and RSS feeds. Bizzmine lets users create private or open communities of people within their industry such as teams and interest groups where among these communities, users can share events, to-do lists, documents and contacts. Bizzmine's daily journal entries also act as status updates for keeping the user's team up-to-date on new developments, and users can add company contact information that is useful where the user's will also be able to have public or private discussions with members of the user's Bizzmine community.
You may like to read: Top Free, Premium & Open Source Workflow Automation Software and How to Select the Best Workflow Automation Software for Your Business