Bitrix24 turns three years old, boasts over 500,000 companies as clients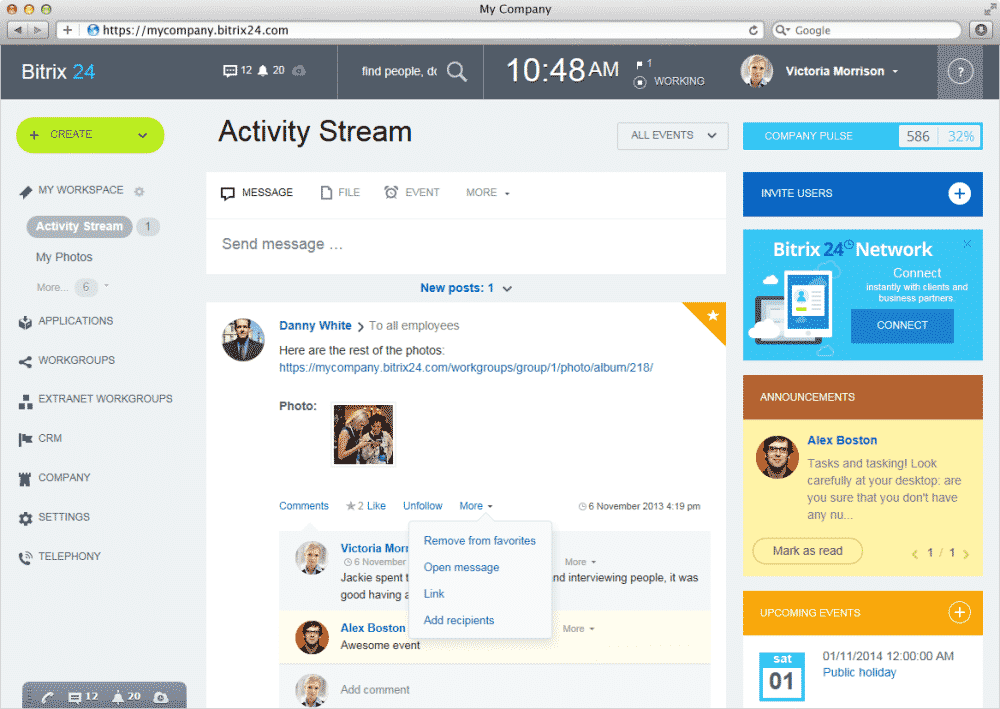 Bitrix24 turns three years old, boasts over 500,000 companies as clients : Bitrix24, a popular free unified collaboration platform, turned three years old in April. Along the way, the service has collected a total number of companies that have signed up for the service of over 500,000. Bitrix, is a maker of a high-end enterprise social network, mobile intranet portal, CRM and collaboration suite available onsite or as a cloud-based service. The company is headquartered in Alexandria, VA .
"When we launched the service in 2012, we did not anticipate that we would be adding over 1500 new companies every day, as we do now. This came with growing pains, but we are proud to have clients in 225 countries and territories," – said Dmitry Valyanov, President of Bitrix, Inc.
The rapid growth of the platform can be attributed to the pace at which new features are added. Bitrix24 undergoes 2-4 major updates a year, and the most recent one adds many improvements to frequently used tools.
Bitrix24 now gives users the ability to work with documents stored in popular cloud storage services, such as Dropbox, OneDrive and Google Drive. Task templates have been improved and now allow checklists and subtasks. Video conferencing now supports HD format as well as the ability to share screens in one-on-one conversations.
"We are the only collaboration platform that comes with a built-in CRM and telephony. According to the most recent statistics, more than 42,000 phone calls are made via Bitrix24 daily. We've even had to add support for SIP phone sets and expand our telephony services to 39 countries to keep up with the demand, - added Mr. Valyanov."
Besides adding a CRM dashboard for deals, Bitrix24 has significantly beefed up its workflow module. Users can now create and participate in common workflows, such as leave requests and expense approvals directly via the Activity Stream. The mobile apps for Android and iOS have been updated as well.