BIME helps to power better analysis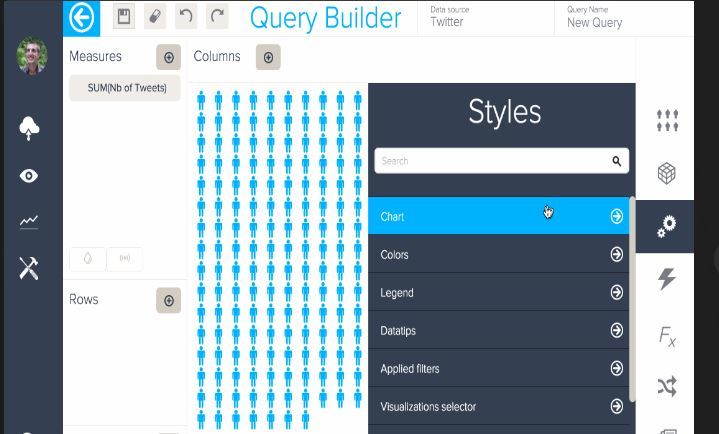 BIME helps to power better analysis : BIME provides a cloud BI architecture that frees companies from expensive capital expenses and time-consuming set-up and training. The current version BIME consists of an HTML5 framework, an in-memory calculation engine built for speed and a powerful feature set. BIME was the first vendor to offer a BI front-end for Google BigQuery.
"Organizations are constantly trying to play catch-up with dozens of data sources -- from transactions and sales over web logs and CRM entries to social media comments or other user-generated content. BIME takes away the pain of linking such data and extracting meaning from it," said Nicolas Raspal, CTO and cofounder. "With BIME, even a small team can get a fast start to change their data world. They can link dozens of datasets on the fly, get answers in seconds and share them through live dashboards."
BIME has a unique compression scheme allowing more data to fit in-memory while saving compute time. It also offers smart automatic caching to serve assets and minimize database calls and processing -- from its small Déjà Vu cache all the way up to the powerful capabilities of Google BigQuery to delve into billions of rows. That way, users can see and begin analyzing results in a matter of seconds and see changes as the underlying data sets change instantly.
Its Grand Prix calculation engine scales automatically so new servers may launch, join or leave the cluster as needed. BIME sets itself apart through an unmatched number of connectors to a wide range of data sources, from spreadsheets on a laptop and large relational databases to datasets in the cloud such as Dropbox, Google Analytics, Vectorwise, Amazon Redshift, SAP HANA and salesforce.com.
v7 introduced many more ways BIME helps power better analysis, like a new calculation engine, impactful visualization styles, more dashboard customization options, and easier sharing of reports. For the online marketer, with new connectors like Google AdWords, Facebook Ads, Google Analytics, and DoubleClick, you can see how your customers engage with your ads and if they buy on your website.
For the sales operations manager, provides support for 180 currencies, fiscal year reporting, and forecasting gives sales managers better visibility into sales performance and their pipeline—all tailored to your global operations and sales cycles. For the customer support manager provides connectors like Zendesk and Intercom help customer service teams report on which customers engage with them in the product via Intercom and which customers contact you for support through Zendesk. For the data engineer, data stored in MongoDB, Presto, or Google's cloud (BigQuery or Cloud SQL), BIME's native connectors make it easy for more technical users to analyze, present, and share data to the rest of your company.