Review
BigLever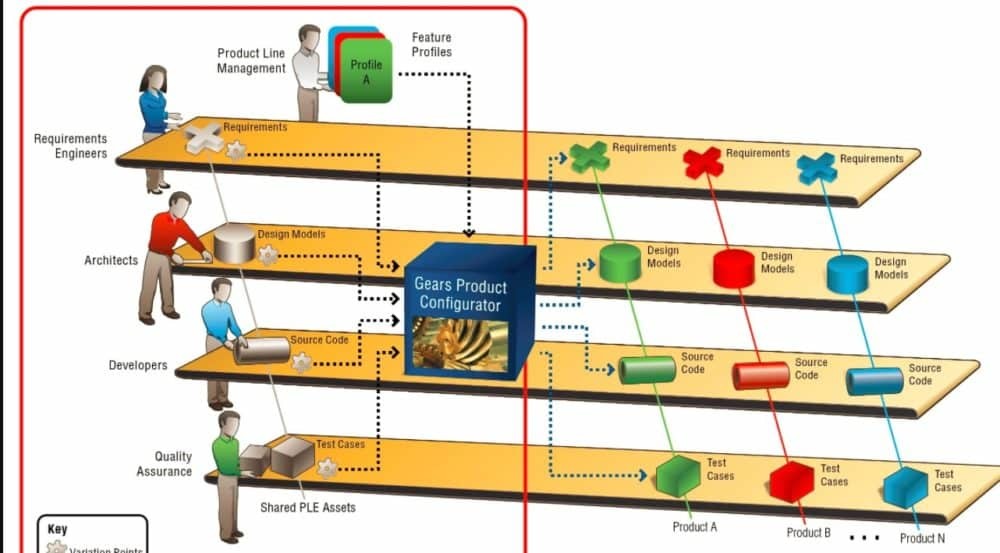 Overview
With BigLever's Gears Product Line Engineering Tool and Lifecycle Framework, business and engineering organizations can shift perspective to focus on a single production line capable of automatically producing all the products in a product line portfolio from a consolidated set of soft assets rather than focusing on the manual creation of a multitude of products.The Gears solution enables users to create an automated production line comprised of three elements
Project Portfolio Management (PPM) Software
• Product Configurator
• Gears Development Environment
• Configurable Assets
• Automated production line
• Requirement Management
• Variation point mechanism
Small (<50 employees), Medium (50 to 1000 Enterprise (>1001 employees)
What is best?
• Product Configurator
• Gears Development Environment
• Configurable Assets
• Automated production line
• Requirement Management
What are the benefits?
• An increase in the scope of product diversity
• A reduction in per-product development cost and overhead and higher profit margins
• A reduction in time to market for new and updated products
• An increase in product quality, a reduction in defect density and improved risk management
With BigLever's Gears Product Line Engineering Tool and Lifecycle Framework, business and engineering organizations can shift perspective to focus on a single production line capable of automatically producing all the products in a product line portfolio from a consolidated set of soft assets rather than focusing on the manual creation of a multitude of products.The Gears solution enables users to create an automated production line comprised of three elements. The configurable Assets are configurable systems and software artifacts such as source code, requirements, models and test cases engineered to be shared across the product line portfolio.
The Product configurator automatically assembles and configures systems and software assets including requirements, design, and development and testing guided by product feature profiles, to produce the products in a company's portfolio. The solution also provides a unique gears development environment for managing the portfolio-specific facets of systems and software development including a robust collection of browsers, views, languages, constraints, editors, dashboards, wizards and analytical tools.
BigLever Software's proven and pragmatic PLE solution, BigLever Software Gear enables users to take the single production line perspective and create an automated, optimally efficient means of production for their systems and software product lines.
With BigLever's industry-standard Gears PLE Lifecycle Framework and 3-Tiered PLE Methodology, companies have all the essential elements they need, out of the box, to make a discontinuous jump in capability from product-centric approaches into the new frontier of PLE innovation, efficiency, and profitability. BigLever provides the software infrastructure, tools, integrations, methodology, best practices and expertise to guide users through a systematic and incremental transition to an operational Gears production line.
You may also like to read: Top Project Portfolio Management (PPM) Software and How to Select the Best Project Portfolio Management (PPM) Software for Your Business