Review
BI360 Suite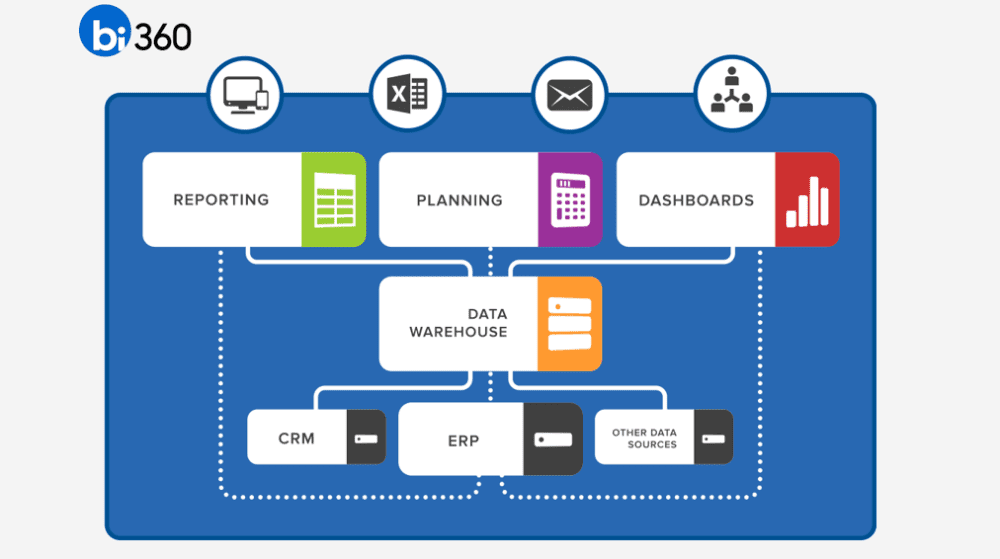 Overview
BI360 provides a complete Excel and web-based suite, comprised of Reporting and Budgeting, Dashboards and a pre-configured Data Warehouse.
Business Intelligence Software
•Excel-based
•Powerful
•Multifunctional
•Fast
•Efficient
•Works on mobile platforms also
Small (<50 employees), Medium (50 to 1000 Enterprise (>1001 employees)
https://www.solverglobal.com
What is best?
•Multifunctional
•Fast
•Efficient
•Works on mobile platforms also
What are the benefits?
• Gives your organization the ideal enterprise business intelligence platform
• Better and faster decision-making
• Everyone can collaborate seamlessly
• Stay in the loop, whether you choose to deploy on-premise or in the cloud
• Complete, modern web and excel interfaces
Solver's BI360 is a complete Business Intelligence (BI) and Corporate Performance Management (CPM) suite that facilitates easy reporting, budgeting and dashboard modules for organizations of all sizes.
The BI360 suite is designed in such a manner that it offers a data warehouse that combines users' data sources. In addition, the solution empowers all business users with self-service analytics that are necessary and critical in the process of facilitating fast and efficient decision-making.The reporting power of the program is also powerful, intuitive Excel-based report writer.
The software also allows organizations to run their reports in Excel, in a web browser or on mobile devices. The ability to use the program on mobile platform makes it a suitable and very convenient solution for use while on the go.In matters to do with budgeting, the software is miles apart in comparison to the other software in the market, and it is comparable to none. It is the ultimate and most comprehensive budgeting, forecasting and modeling tool for divisional or enterprise-wide deployment. This core function of the software enables companies and organizations to take charge of their expenses.
Solver's BI360 also enables users to visualize trends, analyze their organization's data with KPIs, charts, scorecards and more. This kind of feature makes it easy for organizations to make informed and accurate decisions at the right time.Data warehouse is another core function of the solution. The software allows organizations to access the next-generation, pre-configured and quick-to-deploy data warehouse based on the Microsoft SQL Server platform.
You may like to read: How to Select the Best Business Intelligence Software for Your Business and Top Excel based Business Intelligence Software
BI360 Suite Videos